Who Do You Think You Are? Find Out With Findmypast
Make your own amazing family history discoveries with this essential guide to the historical records used on the latest series of Who Do You Think You Are?
Click episode headers to view detailed episode re-caps with links to relevant record sets.
Episode 1: British India Office Collection
Olivia Colman's appearance was one of our favourite episodes ever. Not only is she an absolute sweetheart, her journey was full of twists, turns and incredible surprises. Oh, and the historical documents that made her family history discoveries also just happen to be exclusively available online at Findmypast.
Lee Mack's episode saw the popular funnyman delve through newspapers, military documents and Irish records to uncover the stories of his English and Irish ancestors. All of the historical records used to find Lee Mack's past are available on... you guessed it: Findmypast.
Episode 3: Irish Records
The charismatic Culture Club singer, Boy George, discovered revolutionary roots on his family tree. The episode focused on his Irish ancestors. If you have Irish ancestry, you've come to the right place because Findmypast has more historical Irish records than any other website.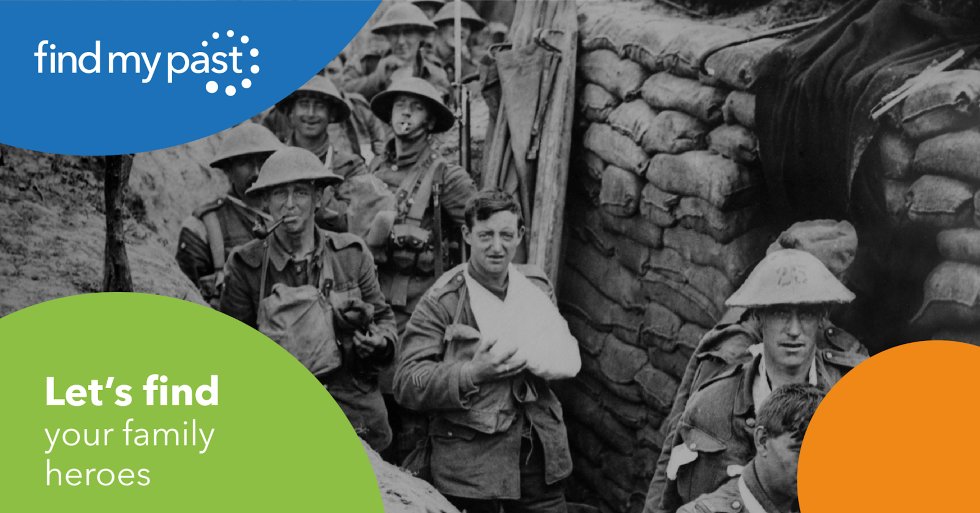 Search military records and discover the wartime contributions of your hero ancestors
Episode 4: Marriages, Passenger Lists and Censuses
Shirley Ballas used a combination of records available on Findmypast to get to the bottom of an old family mystery involving a wayward ancestor and death by broken heart. As tends to be the case with handed down tales of scandal, there turned out to be more to the story than first thought...
Episode 5: Lessons learned
Popstar Marvin Hulme's episode saw him jetting off to Jamaica. While all-expenses-paid trips to sunnier climes aren't an option for non-celebs like us, there were still some valuable lessons to be learned from Marvin's episode, and some records used that are available on Findmypast.
Episode 6: Jewish family history guide
TV Judge, Robert Rinder, travelled to Poland in pursuit of his Jewish roots. It's perfectly possible, however, to research your Jewish family history without leaving the country! Read our guide to Jewish family history to get started.
Episode 7: Tales of tragedy in workhouses and the papers
Paralympic gold medalist, Jonnie Peacock, uncovered tragic tales of hardship while investigating the lives of his unfortunate ancestors. Read our episode summary to learn how you too can uncover tales of scandal in your family tree!