6 Reasons Our Newspaper Collection is a Vital Genealogical Resource
Our newspaper collection isn't just a way to help fill in any blanks in your family history (though it's undeniably great for that - see below), it also provides unique insight into how some of history's most famous stories were covered at the time.
Among the local rags and specialist titles - Illustrated Police News is a particular favourite here at the Findmypast office - we also have a national title in the form of our Daily Mirror archive, which goes all the way back to 1915.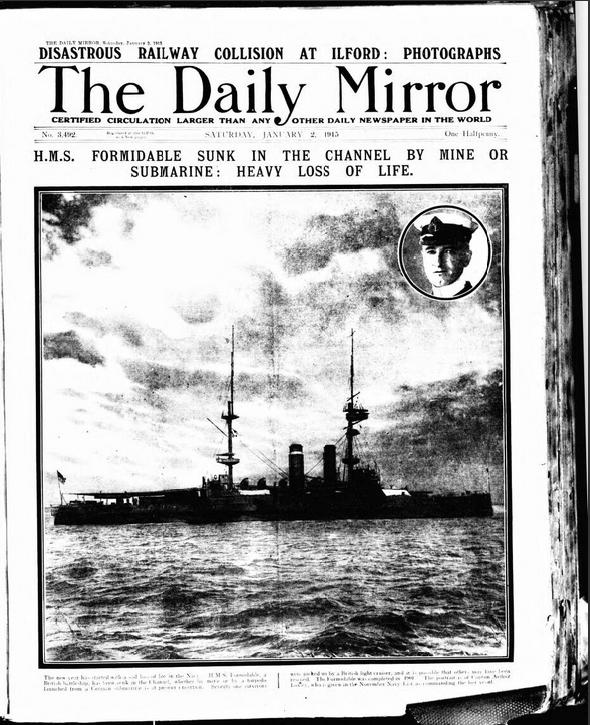 Image © Trinity Mirror. Image created courtesy of THE BRITISH LIBRARY BOARD.
Though initially conceived as a paper created by women, for women, the Mirror's direction was amended within a year to encompass a broader public focus. Add to that a price drop and more pictures, and the Mirror's popularity soon soared.

A particularly significant addition for anyone researching relatives during World War 1, we hope this will prove a fascinating and useful source. And since we're in a media mindset, we thought we'd pause to reflect on a few of the things that make our historical newspaper collection such a unique trove for genealogists (and anyone with even a passing interest in history).
1. Millions of Articles, Hundreds of Titles
This resource is ever-growing with more fully-searchable articles added every week. And they don't just cover big stories. If your ancestor got in trouble with the law, did something heroic, or even won the local marrow growing competition - it's likely to have been reported on. Not only can papers help you locate ancestors, they can tell you something about their character, and if you're very lucky, may even provide a picture of them.
2. Local, Regional and National
The Mirror isn't our only national publication… and there are more to come. Now, it's a lot more probable that we'll have stories on your ancestors whether they never made it out of their village, or were one of the top movers and shakers of their time.
3. Get Back Further
You can explore almost 300 years of history, going all the way back to the early 1700s. That's over 100,000 days' worth of, often weird, sometimes wonderful, stories.
4. Hidden Histories
You never know who might pop up. It's not uncommon to uncover some accomplishment or noteworthy deed attributed to one of your ancestors that you would otherwise have no idea of.
5. Family Skeletons
Family rumours might find their proof in these pages. Scandals, suicides, attacks, and affairs were all printed without qualms. Finally, you can discover the truth behind those Chinese whispers.
6. Life Through a Local Lens
You'll learn more about your ancestors' lives. What was the major news of the day? What were the popular fashions? Knowing more about the world your family lived in can add a whole new layer of colour to your investigations. Family trees are all about names and dates, but family is all about stories. And our newspapers hold hundreds and thousands of them!
Get Started Today