Get to Know the Scots Guards
Over 40,000 new records from the historic Scots Guards regiment have recently been added to our comprehensive British Army Service Records. The new additions have been obtained directly from the Scots Guards and are comprised of enlistment registers and from 1642-1939.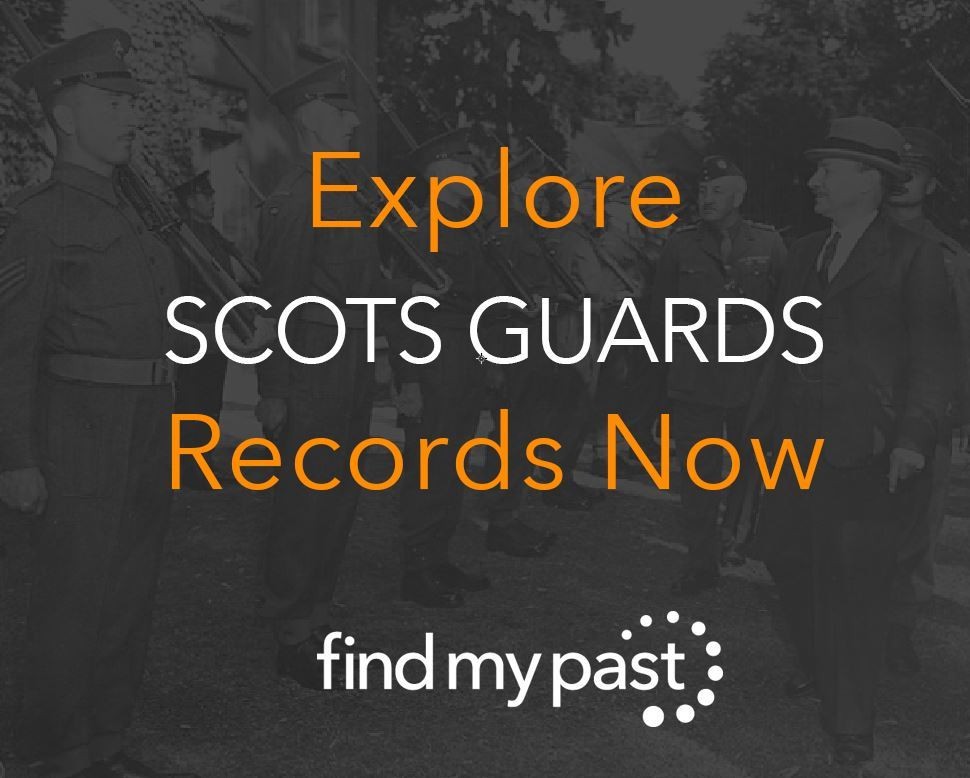 These new records consist of two distinct series - Scots Guards Enlistment Registers, 1799-1939 and Scots Guards Officer Enlistment Registers, 1642-1939. If your military ancestor served in the Scots Guards, these new records will help you discover a vast amount of information including their:

Name
Attestation place, date and age
Birth place
Spouse's name
Marriage date
Occupation prior to joining the army
Medals
Rank
Injuries
Promotion details
Dates of mobilisation or resignation
Origins
As the name suggests, the Scots Guards originated as a Scottish regiment in 1642 when they were sent to Ireland by order of King Charles I. Since then, they've played important roles in a number of history's most pivotal battles including Waterloo, Somme and Ypres. Throughout its history, the regiment has also be known as the Scots Regiment of Foot Guards, 3rd Regiment of Foot Guards, and the Scots Fusilier Guards. The name Scots Guards was introduced in 1877.
This latest release brings our British Army Service Records up to over 8 million records and our entire military collection to a staggering 70.9 million records.