Ration Week Day 4 (morning): In which we're dosed some perspective courtesy of the newspaper collection
We all ate packed lunches yesterday, after a fashion. One member of the team, who shall remain nameless (lies, it was Megan) snuck some salad into her Home Front ham sandwich. I've never coveted lettuce like that before, and I pray circumstances never compel me to again.
My jaundiced eye aside, we're being pretty supportive of one another. A few of us (me) have become a bit helicopter-motherish in our efforts to ensure that everyone ingests at least a modicum of nutrition every day. Bolstered by the news that Alex ate a bowl of peas and carrots with butter for supper on Tuesday night before his war pancakes, I attempted to steer him in the direction of a baked potato for his midday meal yesterday. He was having none of it though, and ever-thrifty, simply polished off his remaining cocktail sausages.
"You can't be picky when there's a war on"
Good on you, Alex.
As per, Amy set a stellar example: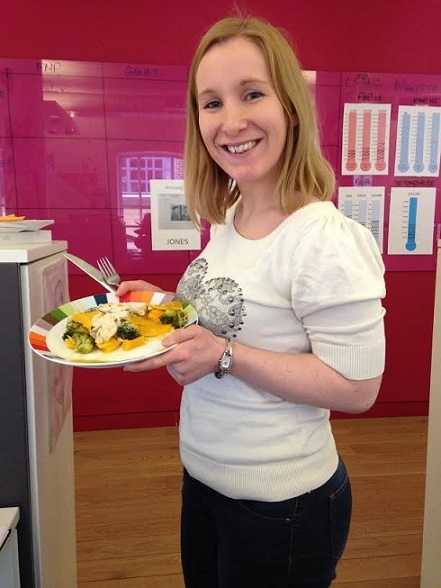 She followed up her re-heated casserole with a bowl of filling porridge, which she bravely described as "creamy", despite no hint of anything resembling cream in the vicinity.
Not to be outdone, Megan cooked up a storm last night, and treated us all to some ration-friendly welsh cakes (complete with grated carrot) this morning: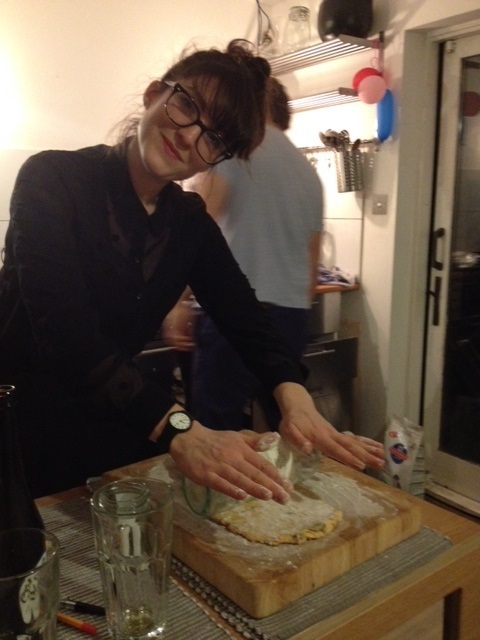 We've been reflecting on how rationing has changed our perceptions of the way we eat normally. Amy claims to be developing a real fondness for plain oats, and Alex has concluded that he doesn't need to eat nearly as much as he'd previously believed. For myself, I feel my willingness to trade an entire week's protein for chocolate demonstrates an *unusual* level of dependency - one which my grandmother (who also had an outrageous sweet tooth) would never have indulged. As I munched my tenth oatcake yesterday evening (yes really), I mused on how it must have felt not to know when- if ever- these privations would be relaxed.
The understandable desperation this fostered is reflected in contemporary accounts. Much like my nightly tablespoon of cod liver oil, this clipping from the Derby Daily Telegraph on 21 February 1944, courtesy of our newspaper collection, delivers an astringent dose of reality: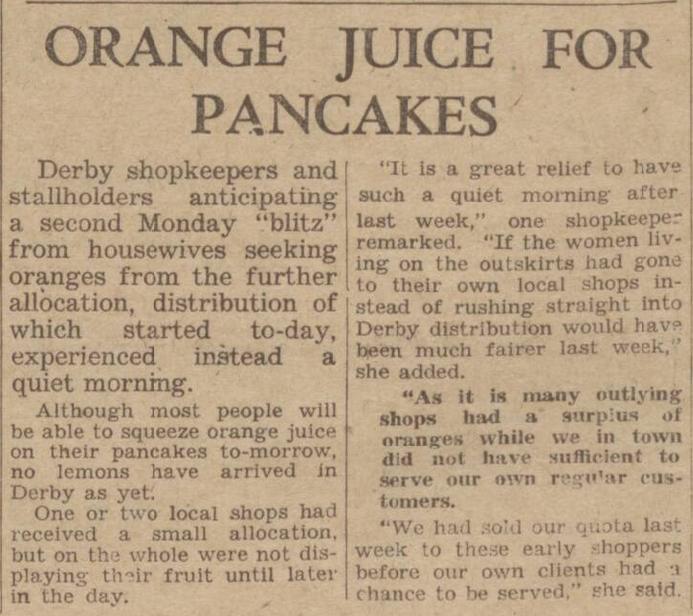 Regular encouragement was a very real - and necessary - part of keeping Britons' eyes on the prize. Newspapers habitually printed guidelines from the Ministry of Food, which even today, sound eminently sensible, advocating large portions of vegetables and grains: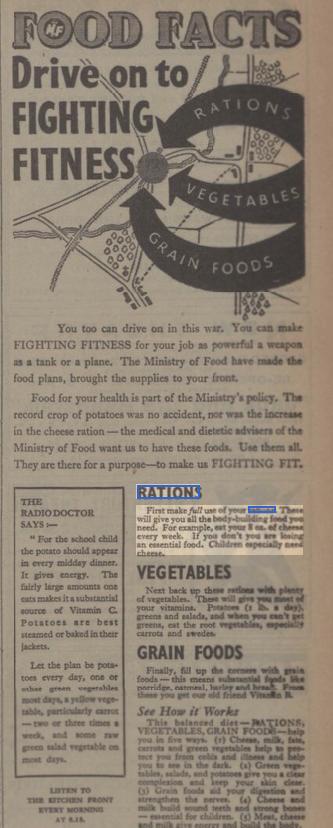 As the Radio Doctor said, "the potato should appear in every midday meal" *slips clipping onto Alex's desk*
I think we'd all admit to feeling less than sprightly four days in, and judging by this advert in the Northampton Mercury (11 December 1942) it seems we've truly recreated the wartime constitution: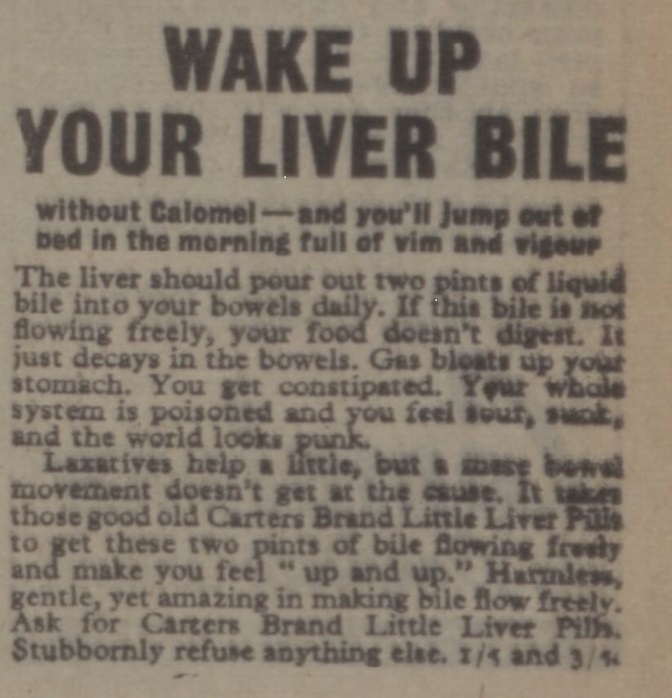 "the world looks punk"
Quite. I could do with a little more vim.
Discover how we learned the value of temperance on day 5...