Ration Week Day 2: There's spam to spare, and we're making a hash job of it. Spamcake anyone?
It's Shrove Tuesday, but no-one on the content team is feeling particularly spiritual. Insomnia has struck, and it turns out that for some, the prospect of getting through a morning's work sans Pepsi Max feels wholly Sisyphean.
We have made a little more effort prep-wise today however, and with lunchtime behind us, the memory of hash hangs over desks on the middle floor.
There's been spam hash, potato hash, and celeriac hash knocking around, and some lingering "heaviness" aside, they've all gone down ok. We can report that spam hash is like "salty dough", great hot but "rubbish" half a second later.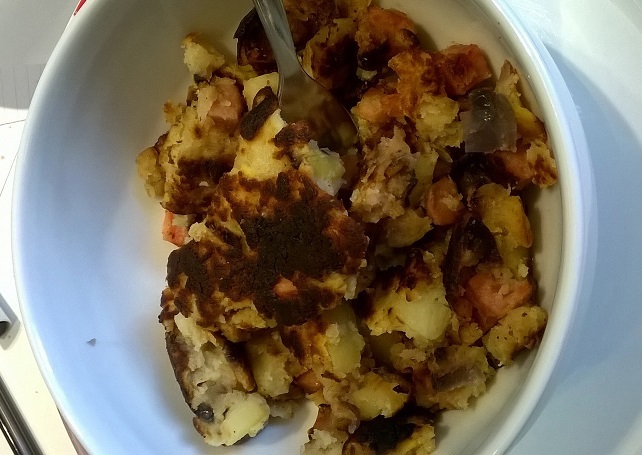 Jim's spash
Last night saw more cooking than the average Monday, and nary a kitchen passed the evening without sight of a spud.
Amy, the first to lose her L plate spam-wise yesterday, followed up her sterling lunchtime effort with a broccoli and squash casserole, topped with a scant helping of cheese and paired – obviously – with a baked potato.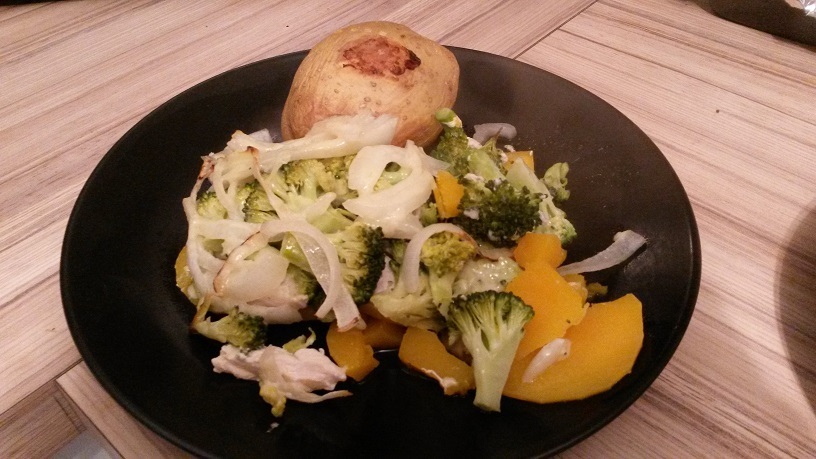 Further east, Hoxton played host to a retro dinner party courtesy of Megan, who treated her guests to potato hash cakes with a veggie and bacon stew.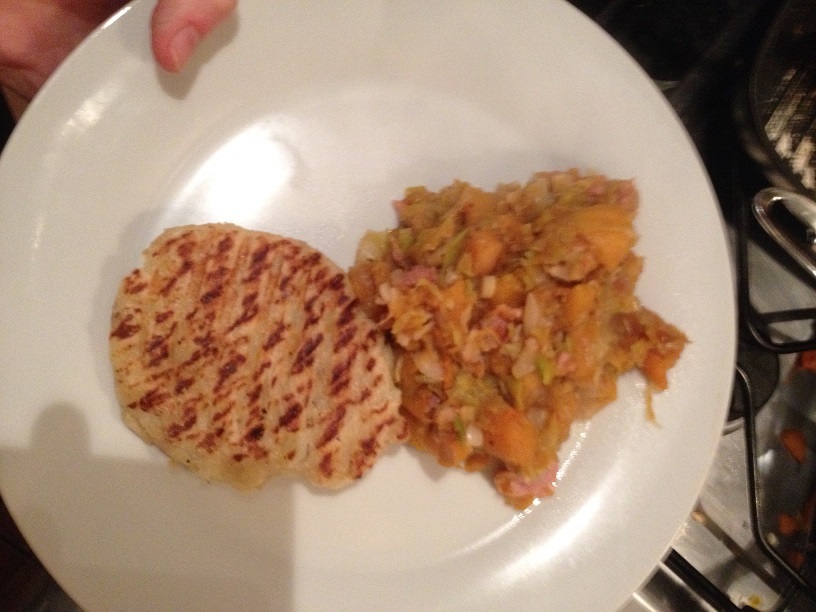 Megan's dinner party
I can confirm that Bethnal Green saw many, many hours of chickpea-boiling.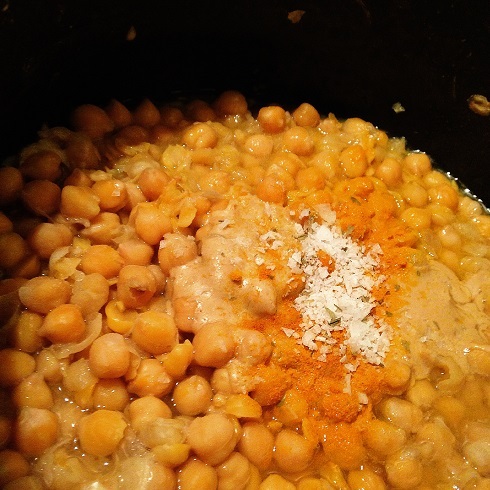 (I also spent all my butter, margarine, and sugar ration on making this shortbread for the office/shameless bid for popularity. I'll update you as to how "worth it" that still feels come Saturday)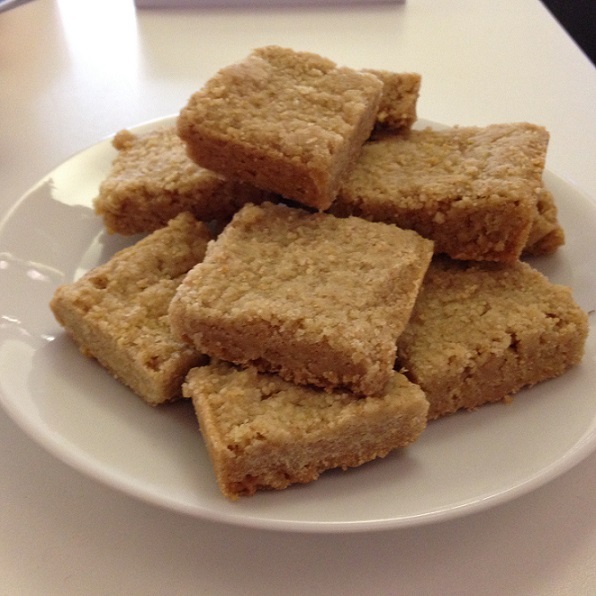 Holly's imprudent shortbread
We're learning, but slowly. Frontloading's the watchword, and having consumed the bulk of his meat ration during his first wartime lunch, our Alex has been heavily dependent on sausages (which as long as they were well bulked out by – yikes- non-meat products, weren't rationed) ever since.
Here's what Alex ate for lunch today.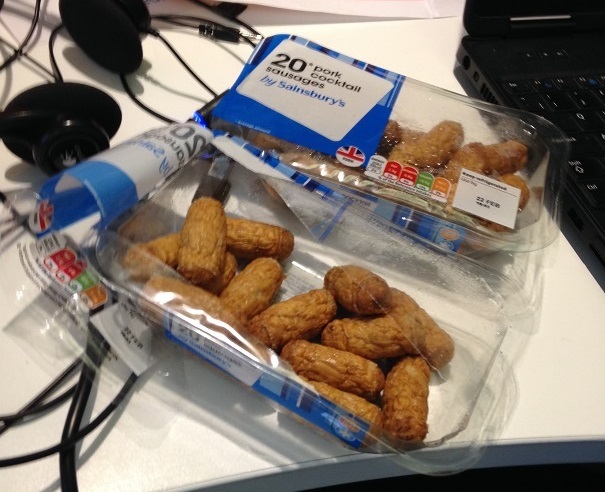 He seemed fine with it though, and chowed down with admirable fortitude.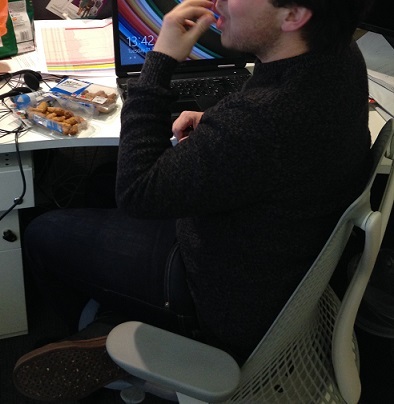 Actual exchange which followed:
"So what did you eat for dinner last night Alex?"
"A sausage sandwich"
We're looking forward to this evening though. Thanks to suggestions courtesy of our wonderful Findmypast Facebook community, we'll be trying this pancake recipe from the fantastic 1940s Experiment website:
Eggless Pancakes
4 tablespoons of flour
pinch of sugar and salt
milk and water
lard or dripping
Method
Mix the flour with the salt and sugar and add the water/milk
Heat the lard/dripping until smoking hot in the pan then lower the heat a little
Pour in 1/4 of the mixture to make a medium sized pancake
Cook until browned and then turn over and repeat
We'll let you know how that pans out (sorry not sorry).
Find out how we survived a rationed Shrove Tuesday on day 3...