During a 10-month global tour traversing the likes of South Africa, Australia and Hawaii among many other countries, Agatha Christie and her husband, Archie, were some of the first Britons to conquer standing-up surfing.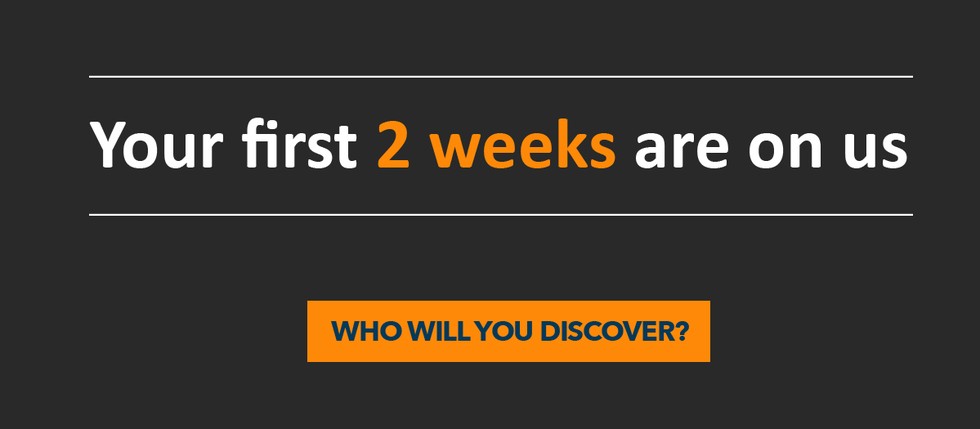 Archibald "Archie" Christie was hired as a financial advisor in a small team tasked with promoting the British Empire Exhibition, to be held in London 1924. His wife, Agatha, was not one to miss out on an adventure, and, in January 1922, the pair took to the seas.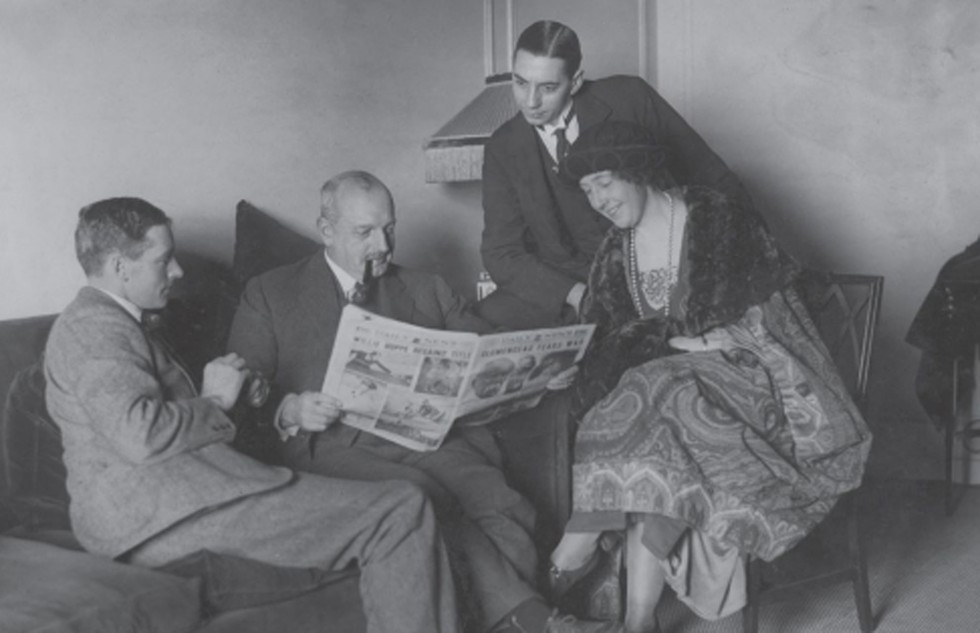 Archie, left, and Agatha with other members of the British Empire Tour
It was in Cape Town where they got their first taste of surfing. As Agatha wrote in her autobiography:
"Surfing looks perfectly easy.
"It isn't.
"I say no more."
But Agatha and Archie soon got the hang of things, spending days off on the beach at Muizenberg. "The surf boards in South Africa were made of light, thin wood, easy to carry, and one soon got the knack of coming in on the waves. It was occasionally painful as you took a nosedive down into the sand, but on the whole it was an easy sport and great fun."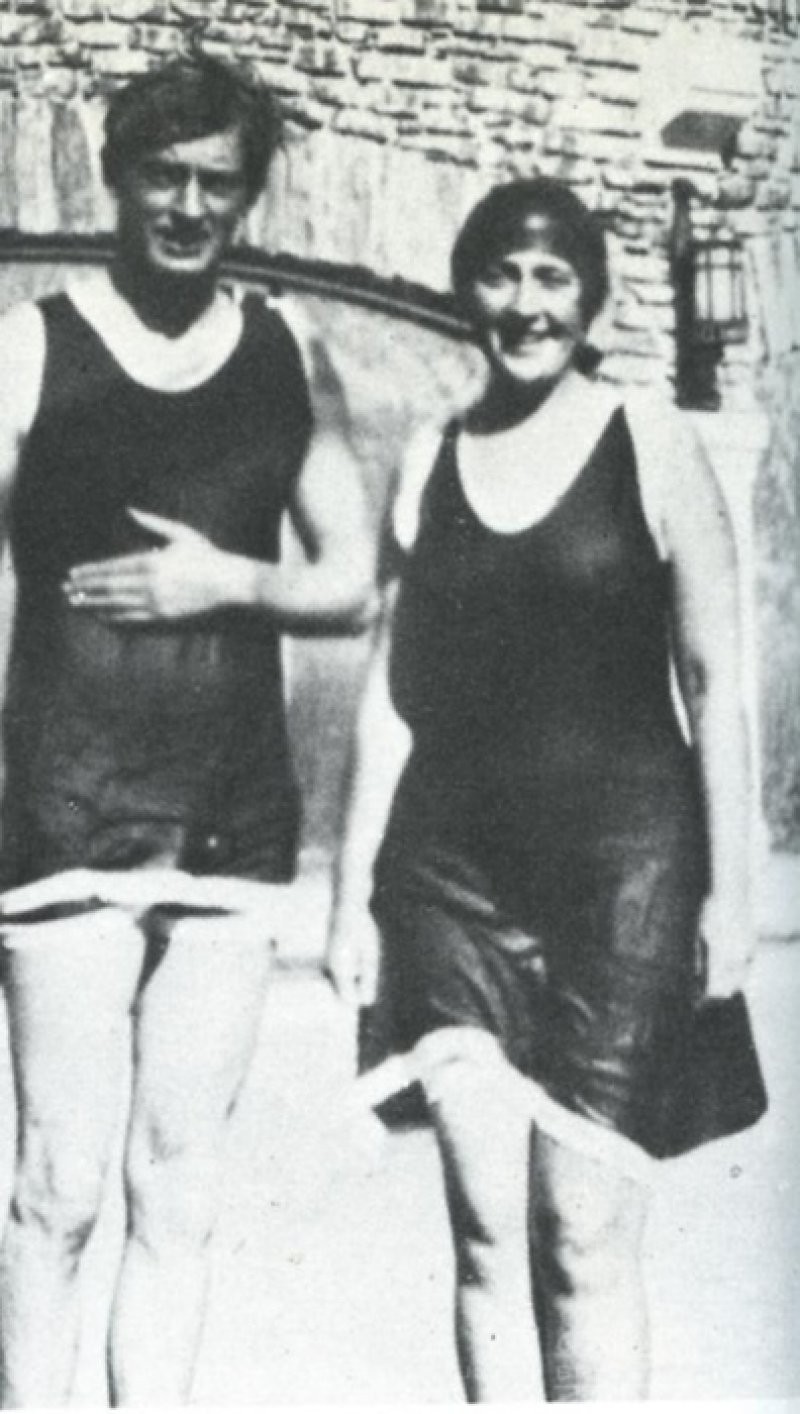 Archie and Agatha
The tour eventually took them to Hawaii, where the combination of heavier boards and an unpredictable ocean proved treacherous. "It was a bad day for surfing - one of the days when only the experts go in - but we, who had surfed in South Africa, thought we knew all about it. It is very different in Honolulu.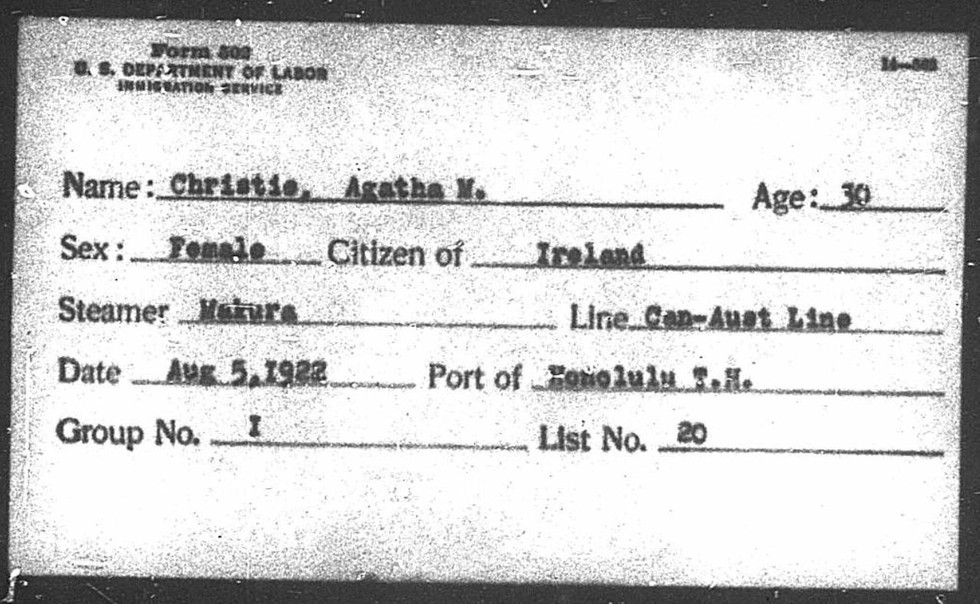 Agatha in our Hawaii, Honolulu Passenger Lists, 1900-1953
"I was not as powerful a swimmer as Archie, so it took me longer to get out to the reef. I had lost sight of him by that time, but I presumed he was shooting into shore in a negligent manner as others were doing. So I arranged myself on my board and waited for a wave.
Search our Travel and Migration records
"The wave came.
"It was the wrong wave.
"In next to no time I and my board were flung asunder.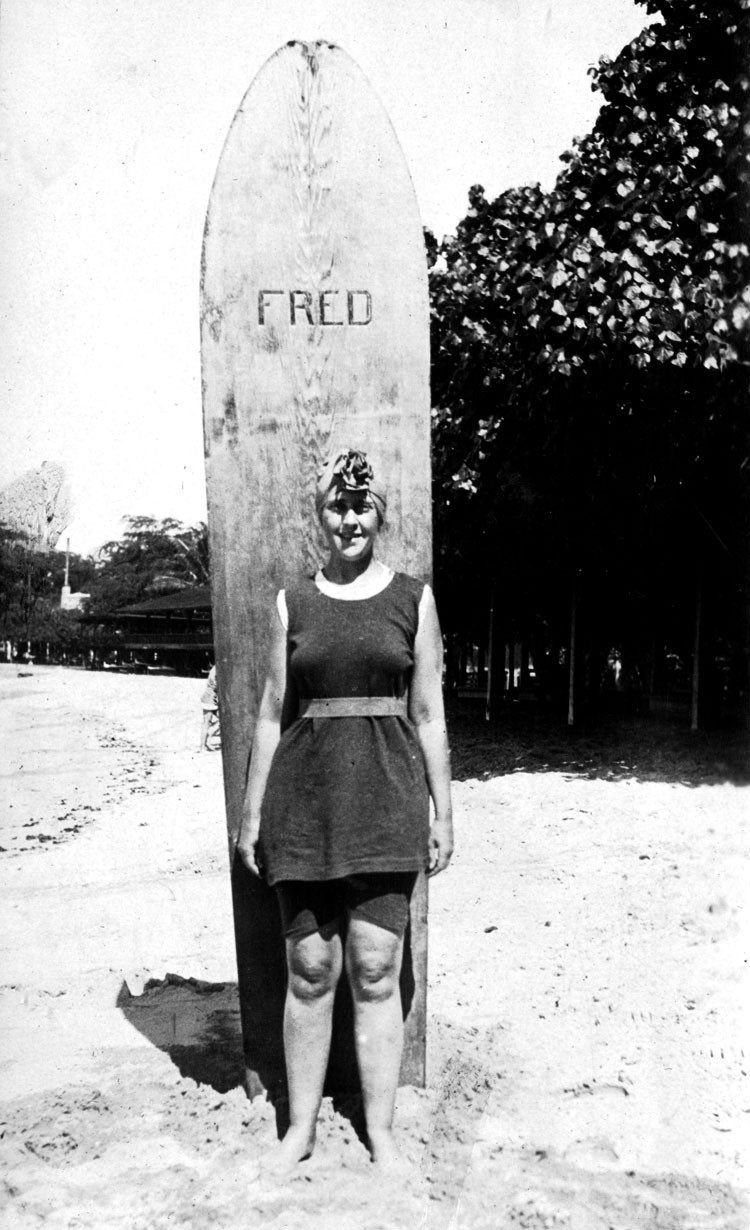 "When I arrived on the surface of the water again, gasping for breath, having swallowed quarts of salt water, I saw tiny board floating about half a mile away from me, going into shore. I myself had a laborious swim after it.
"It was retrieved for me by a young American, who greeted me with the words: 'Say, sister, if I were you I wouldn't come out surfing today. You take a nasty chance if you do. You take this board and get right into shore now.'
"I followed his advice.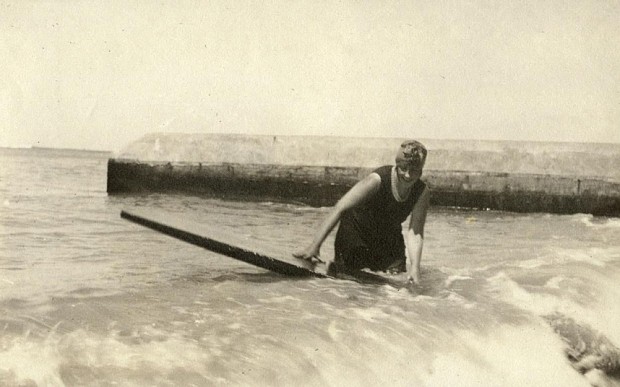 Photo: The Christie Archive
"The second time I took the water, a catastrophe occurred.
"My handsome silk bathing dress, covering me from shoulder to ankle was more or less torn from me by the force of the waves. Almost nude, I made for my beach wrap.
The second time I took the water, a catastrophe occurred
"I had immediately to visit the hotel shop and provide myself with a wonderful, skimpy, emerald green wool bathing dress, which was the joy of my life, and in which I thought I looked remarkably well.
"Archie thought I did too."

Archie Christie, whose surname would accompany Agatha on her journey to fame, in our British India Office Births & Baptisms
"All our days were spent on the beach and surfing, and little by little we learned to become expert, or at any rate expert from the European point of view.
"We cut our feet to ribbons on the coral until we bought ourselves soft leather boots to lace round our ankles.
"I can't say that we enjoyed our first four or five days of surfing - it was far too painful - but there were, every now and then, moments of utter joy.
Search our British India Office Collection
"Nothing like that rushing through the water at what seems to you a speed of about two hundred miles an hour; all the way in from the far distant raft, until you arrived, gently slowing down, on the beach, and foundered among the soft flowing waves.
"It is one of the most perfect physical pleasures that I have known.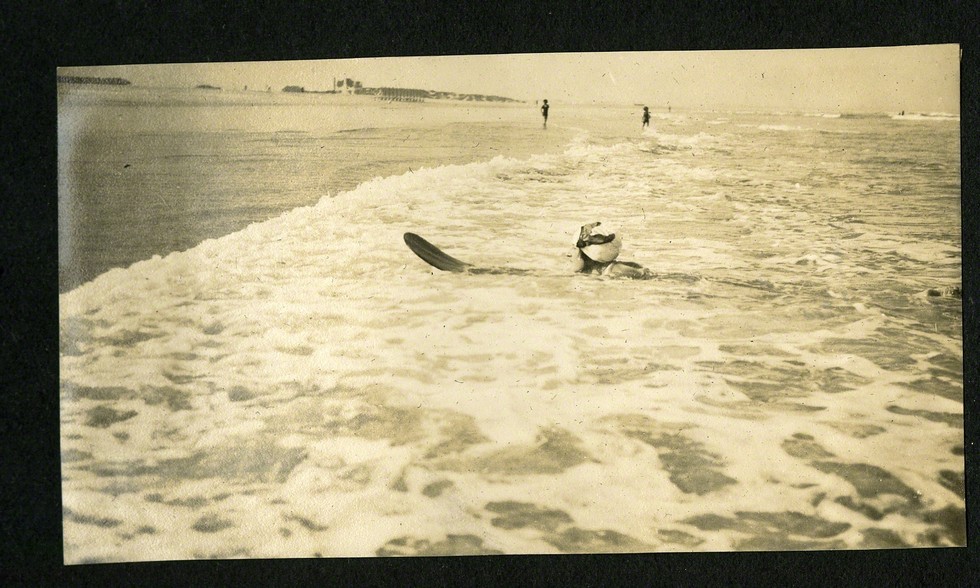 Photo: Agatha Christie Ltd
"After ten days I began to be daring. After starting my run I would hoist myself carefully to my knees on the board, and then endeavour to stand up. The first six times I came to grief, but this was not painful - you merely lost your balance and fell off the board. Of course, you had lost your board, which meant a tiring swim".
With the help of local Hawaiian boys, who would tell her when to go and swim back out with her to try again, Agatha became one of the first British women to conquer surfing.
"Oh, the moment of complete triumph on the day that I kept my balance and came right into shore standing upright on my board!"