Ian McKellen Uses Newspapers to Discover Acting and Activist Ancestors
The Lord of the Rings star revealed that the apple hadn't fallen far from his family tree.
Legendary star of star of stage and screen, Sir Ian McKellen put his genealogy under the microscope on BBC's Who Do You Think You Are? last night. His voyage of discovery would take him across his family homesteads in the north of England, encompassing Bolton, Manchester, Liverpool and Carlisle.
Performing Genes
Ian had always been aware that his grandmother was known for her singing however he was astonished to realise her uncle, Frank Lowes was a professional actor in the 1870s and 80s. To find out more about this kindred spirit, he delved into The Era, which was the main theatre newspaper in the country at the time.

A review of Frank Lowe's play 'Two Orphans', The Era, 13 June 1875Image © THE BRITISH LIBRARY BOARD. ALL RIGHTS RESERVED.
Alas, Lowe's on-stage success would be short-lived. His acting career faded and he ended up dying alone in Liverpool's workhouse. A tragic end for a shining light in McKellen's family tree.
Uncover Your Workhouse Relatives
The Grandfather of the Weekend
Next, Ian focused on another member of the Lowes branch of his tree - Robert. It transpired that he was a prominent warehouse clerk in 1840s Manchester who campaigned for better working conditions for the thousands of factory workers there. Once again, Findmypast's newspapers came into play as McKellen seeked more information.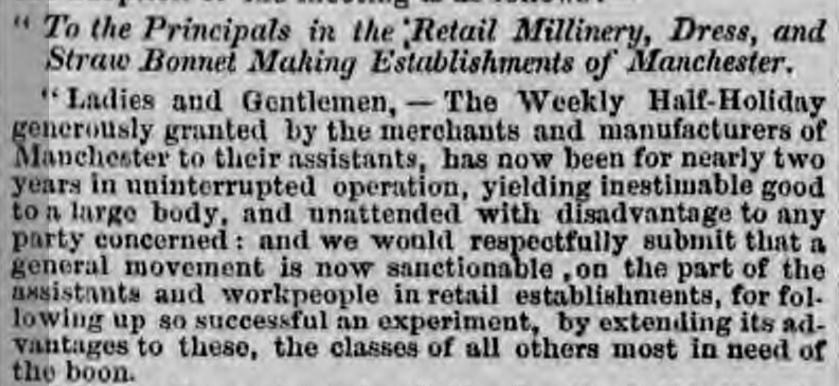 Robert Lowe's weekly half-holiday speech, Manchester Times, 21 June 1845Image © THE BRITISH LIBRARY BOARD. ALL RIGHTS RESERVED.
Robert Lowe's ultimate achievement was the introduction of the weekly half-holiday where employers agreed to close early on a Saturday. This later evolved into the modern-day weekend.
Ian McKellen unearthed a couple of forebears that strongly resonated with the man he is today. One an established actor, the other a renegade fighting for others' rights. He summed up his family history journey eloquently when he said:
I'll never be quite the same, but in a good way
Who Do You Think You Are? airs weekly on BBC One. Join us over on Twitter during the show as we live-tweet our favourite parts and link to relevant records on Findmypast.

Who Do You Think You Are? Find Out