Millions of Historic Leicestershire Records Online for the First Time
Our Leicestershire Collection includes millions of records and you won't find them anywhere else online.
The first phase of this landmark records collection is released in partnership with the Record Office for Leicestershire, Leicester and Rutland. This is the first time these records have been made available online, only on Findmypast.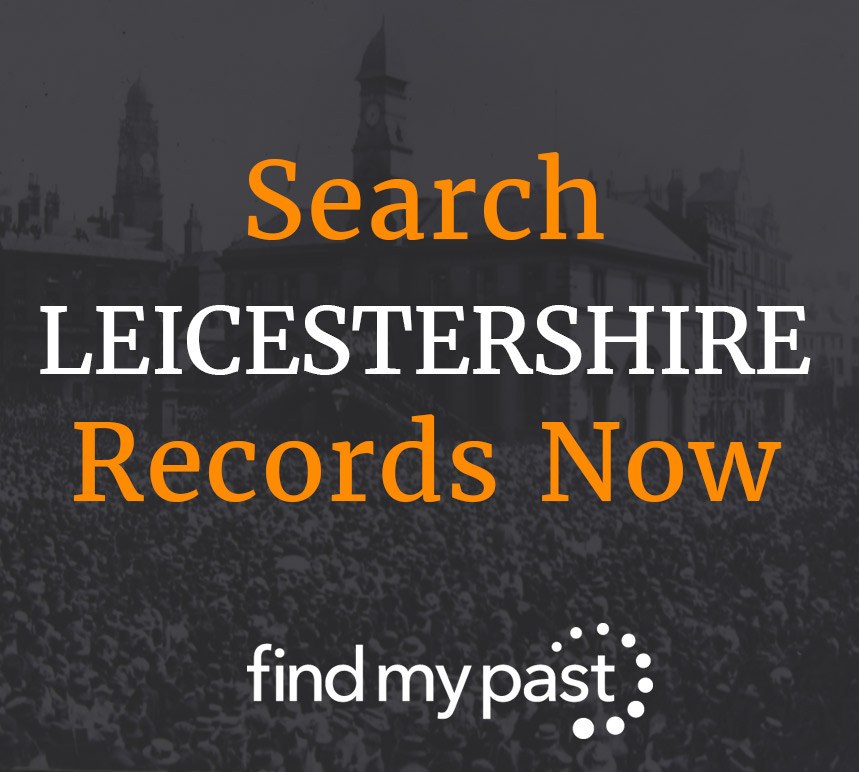 The rich archive spanning the years 1490 to 1991, is comprised of beautiful scanned images of original handwritten documents. When complete, the collection will be the largest online repository of Leicestershire family history records in the world.
There are fifteen distinct record sets included in the new Leicestershire, Leicester and Rutland collection:
Leicestershire Parish Records Browse
Leicestershire Wills and Probate Records, 1500-1939
Leicestershire Electoral Registers 1836-1970 Browse
Leicestershire Marriage Licences, 1604-1891
Leicestershire Wills and Probate Records Browse, 1500-1939
Leicestershire Marriage Licences Browse, 1604-1891
The Leicestershire and Rutland baptisms, marriages, burials and banns are exclusive additions to our existing UK parish records collection, the largest of its kind anywhere online.
Learn How To Search Our Parish Records
The records are full of fascinating details of Leicestershire life through the ages and will provide researchers from all over the world with the opportunity to uncover the stories of the inhabitants of England's most central county for the very first time. Fully searchable transcripts of each original document are also included, enabling anyone to search for their Leicestershire ancestors by name, location and date.
There will be further additions to the Leicestershire, Leicester and Rutland collection over time so keep an eye on our weekly Findmypast Friday releases for details.
Get Started Now