Findmypast.co.uk to publish millions of Yorkshire parish records
We're very pleased to announce our project to publish millions of Yorkshire parish baptism, marriage and burial records on findmypast.co.uk
Spanning the years from 1538 into the 20th century, the records cover parish church registers and bishops' transcripts from most of Yorkshire. We estimate there to be 15 million records, which will include images of the registers, as well as transcripts.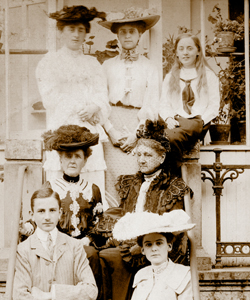 We'll be making the records available online for the first time, in association with the Yorkshire Digitisation Consortium, which comprises six Yorkshire archives. Together these archives hold the parish registers for a large proportion of Yorkshire.
This will be the largest online collection of Yorkshire records and will be a real boost to anyone tracing their Yorkshire ancestors. We'll bring you more news about this project as soon as we can.
Our parish records collection contains millions of records from all over England and Wales and we add new records every month.
How many ancestors have you discovered in our parish records?