The following story comes from Findmypast user Lorrie Graham:
"I have been looking for my ancestors for so many years, and Findmypast has been an amazing resource. Back in October, an article on your blog jogged my memory. It caused me to look again at a census record that I had looked at a thousand times before.
Discover your family's story with a free trial
This time, I saw something new. Findmypast set off an amazing sequence of events which led me straight to my family!

My ancestor was born in 1702, so we're really getting back there. We were due to visit in April 2016 but I just couldn't wait. I was certain that I'd found the right area. It was Dunross, adjacent to Culdaff, Co Donegal.
I looked again at the 1740 Protestant Householders (my ancestor was Presbyterian) and saw something I had never noticed before. A name that I didn't associate with my family. Two other names did and would have been the one's who stayed behind to continue running the farm. So I looked into my ancestor's children's children and there was the name, over and over!
I looked at the 1740 Protestant Householders and saw something I had never noticed before
My husband and I used miles and we were there in a week. We live in Colorado, USA. I only had three nights in Culdaff and two full days. I put us on the edge of Dunross, in McGrory's Pub thinking we could explore on foot. I should add that McGrory's was an amazing place to stay.
The first day we found beautiful green fields with grazing sheep and a very old mill with a waterwheel. No roof, crumbling, and also a beautiful river. I asked at the hotel about the mill but no one knew anything. On our last night at dinner, the girl at the desk, bless her heart came in with two names on a piece of paper. It was her day off! She said that they might know something. I recognized one name right away as an author whose books I have read and enjoyed for years, Hazel McIntyre.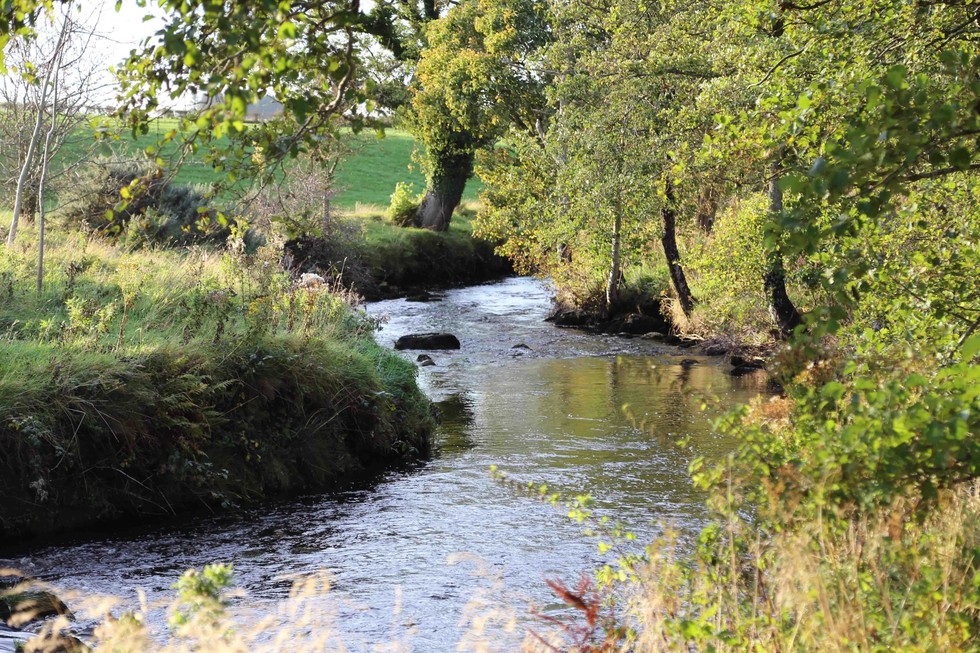 So the next morning, we had to leave. I got up the nerve to call Hazel but she didn't answer and when I went to leave a message it cut me off. We packed and checked out and the car was running. Gary forgot to turn in the room keycards, so ran in and clerk was on the phone. She gestured wildly and handed Gary the phone.
It was Hazel trying to find me. The clerk didn't have either of our numbers and didn't even know that I was a McIntyre. So it was down to that moment, ten seconds either way and we would have missed each other.
I called Hazel back from the car and we talked for an hour. She confirmed that we were indeed cousins. She is also an historian. She told me that 325 years ago, the address for the mill was "Mill McIntyre". My ancestor, Alexander did go to America with two of his brothers and the three stayed behind with their widow mother.
Everyone on Ancestry has his father being an Arthur. Hazel confirmed that this is a mistake. I've always figured it was a mistake as the name never carried down. I've since talked to Hazel for hours and she's taken my family all the way back to 1690. I will see her and meet family on our April trip. She also told me where in Scotland they came from in the early 1600's.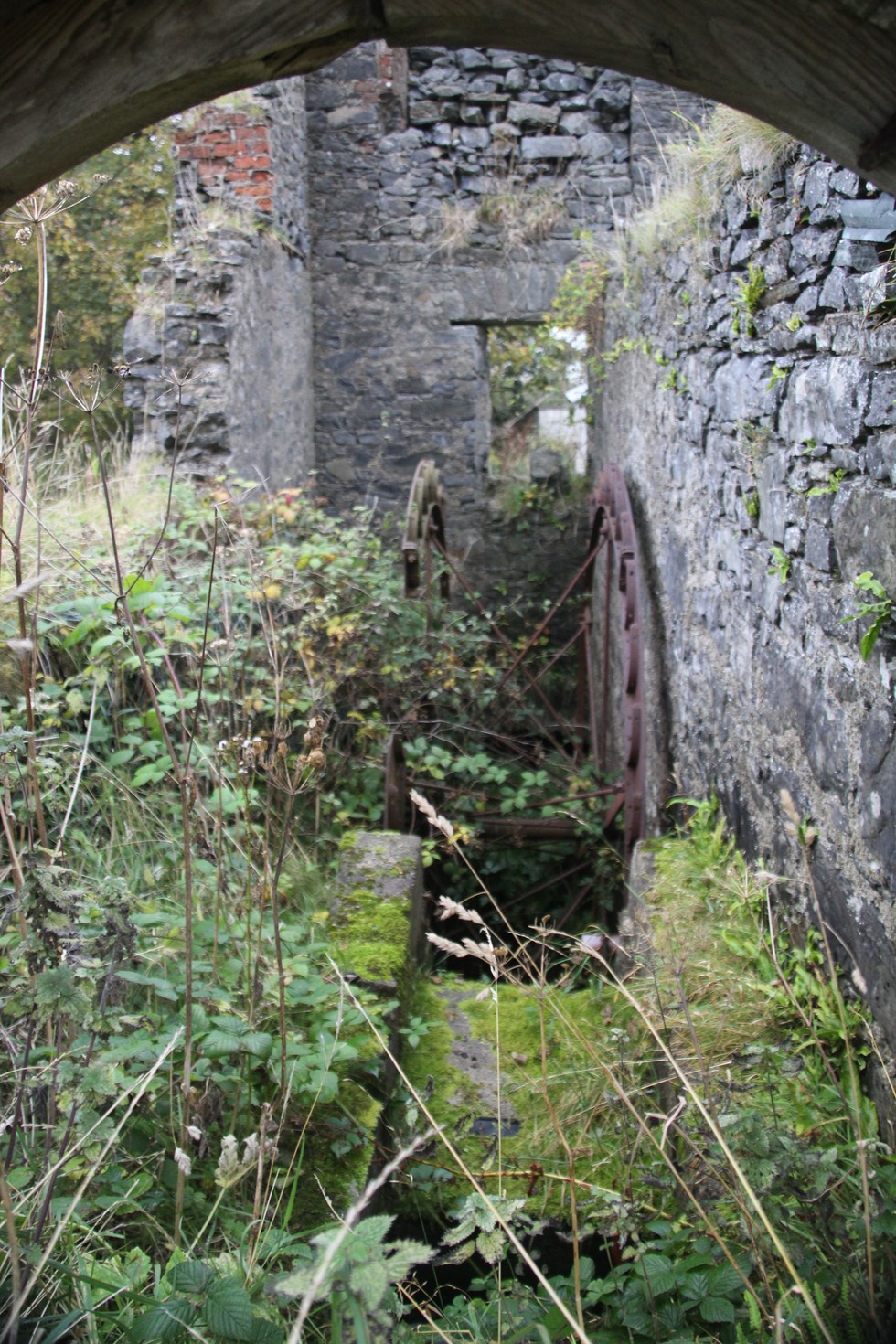 It was all very divine in how it worked out. The mill and land are for sale and will probably be developed soon. God gave me a window and an opportunity!
Funny thing, I have been writing a novel based on my ggggg grandfather's life. I put him as a child on grassy mound overlooking a white sandy beach. Within a 20 minute walk from where he was born is the most beautiful beach, the only one for miles, and there was the grassy mound. I stood on it and couldn't believe that was the beach I saw in my mind's heart. Is that genetic memory or what?"