Findmypast Friday August 10th
Irish Officers Died in the Great War, 1914-1919
Search over 1,000 records to learn more about the Irish officers who died in the First World War. Discover where and when an officer died, as well as the cause of death. You may also uncover details of an officer's family and pre-war life.
Originally published in 1916 as Our Heroes, this book covered the period August 1914 to July 1916. It contained photographs, with biographical notes, of officers of Irish regiments and Irish officers of British regiments who had fallen in action, or who had been mentioned for Distinguished Conduct. Also included in this volume is a brief history of the chief events of the Great War (to July 1916) in which Irish regiments were engaged.
Honourable Women of the Great War, 1914-1918
Discover your female ancestor who served during the First World War. Learn about the wartime activities your ancestor was involved in as well as her pre-war life. You may also find a photograph of your ancestor.
Each search result includes both a transcript and an image of the original document.
British Subjects Who Died In The Service Of The Indian Empire
Uncover the stories of British subjects who died in the service of the Indian Empire.
This collection contains over 1,100 records and each result includes both a transcript and an image of the original document. Records will reveal a combination of the individual's name, birth and death years, rank, regiment, and service history.
Airmen Died in The Great War, 1914-1919
Discover your relative in this index of airmen who died during the First World War. Discover your relative's name, birth and death years, cause of death, rank, and more.
These records come from the Naval & Military Press. The service branches designated in this collection are as follows: Australian Flying Corps, Miscellaneous Airmen Casualties, Pre-War Casualties, Royal Air Force, Royal Flying Corps, Royal Naval Air Service, United States Air Service Casualties Attached to the Royal Fighting Corps/Royal Air Force, US Navy Casualties, and Women's Royal Air Force.
Britain, Campaign, Gallantry & Long Service Medals & Awards
Over 58,000 additional records have been added to the collection. The new additions cover recipients of the Military Cross, Distinguished Flying Medal, Distinguished Conduct Medal, Distinguished Service Order and Commando Gallantry awards.
British Newspapers
This week we've added 144,026 pages to our archive of British newspapers, tipping the total to over twenty-seven million pages. Additional years have been added to five of our existing titles, including:
Facts & Finds
Our collection of Gallantry Awards records contains multiple entries for the most highly decorated British private of the First World War, Private Henry Tandey. Tandey won the VC, DCM and MM but is most commonly remembered as the soldier who supposedly spared a young Adolf Hitler's life in September 1918.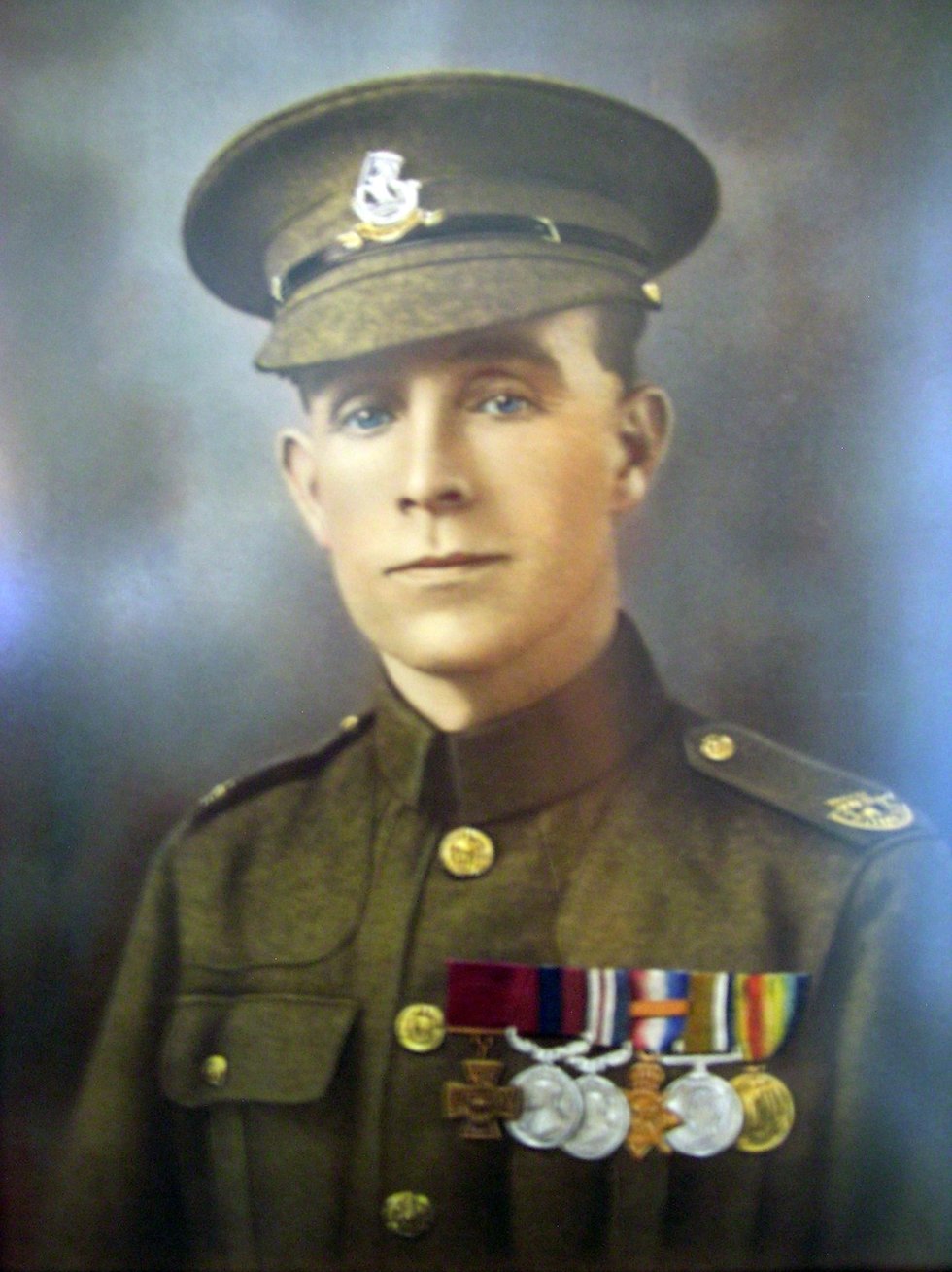 Private Edward Tandey
Coming Soon
Were your ancestors married in secret? Next week's update will include clandestine marriage records from the vaults of the National Archives UK.