Recent Improvements to Findmypast
We're constantly improving the website to make it easier to use. Details of all recent improvements can be found here
1. Separation of Church & State
In response to requests from subscribers, on 11 September 2017 we split birth, marriage, death (BMD) and parish search result to give you the ability to control the number of results you see, making it easier to find what you're looking for.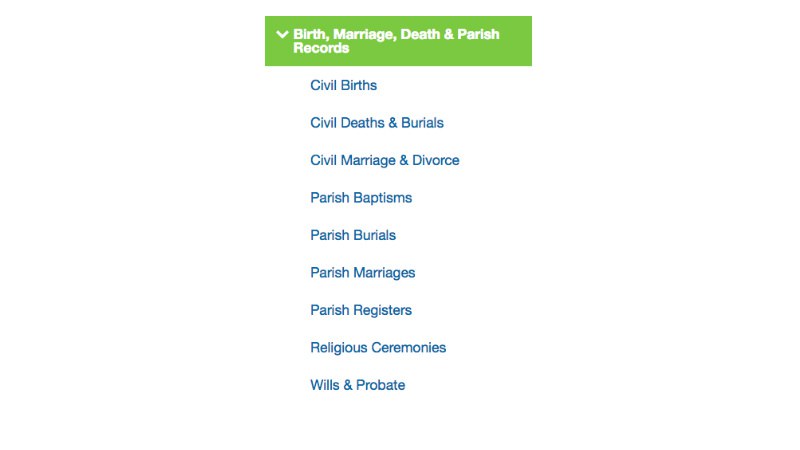 Multiple subcategories can also now be selected within the search form.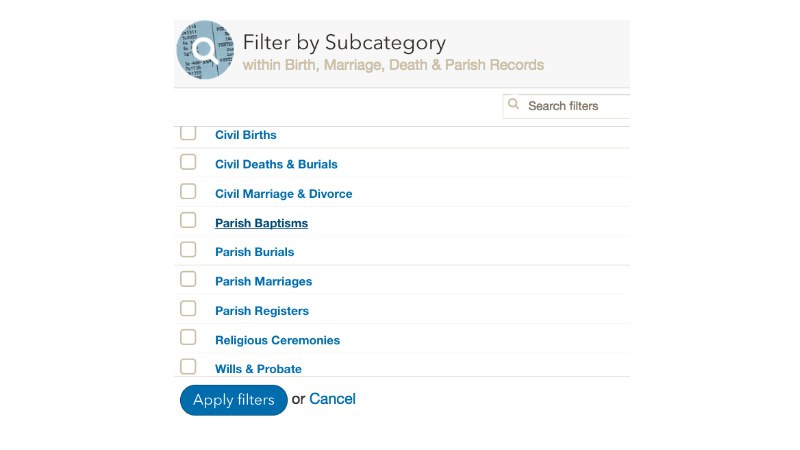 Initial Feedback
2. Adding a County Drop-Down to UK Search Pages
This is a really exciting release that will greatly improve your search experience by allowing you to narrow down results and find the records you're looking for. To see the county dropdown, first of all select a country on the search form.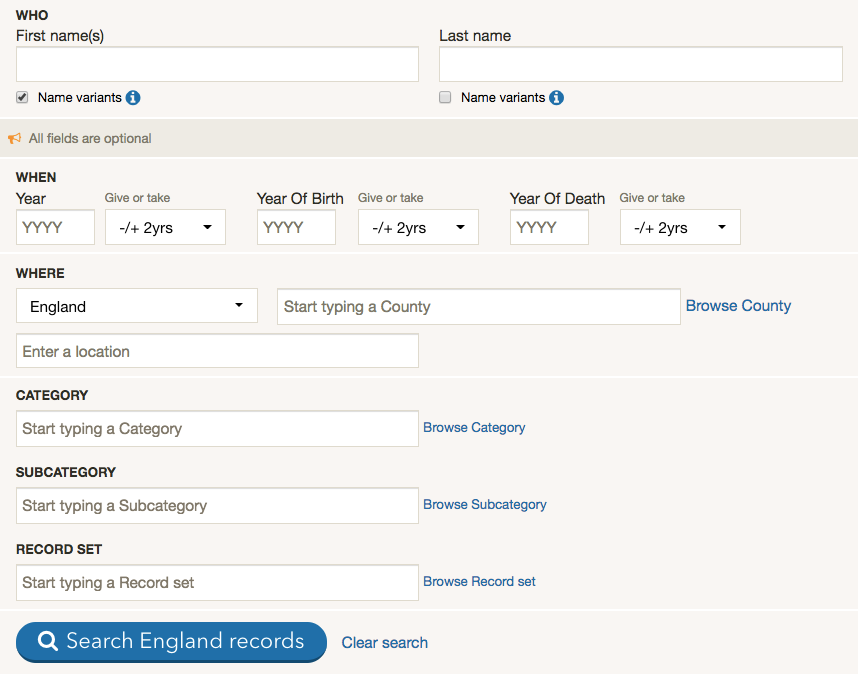 You can then browse for a county and select one of the options or multiple.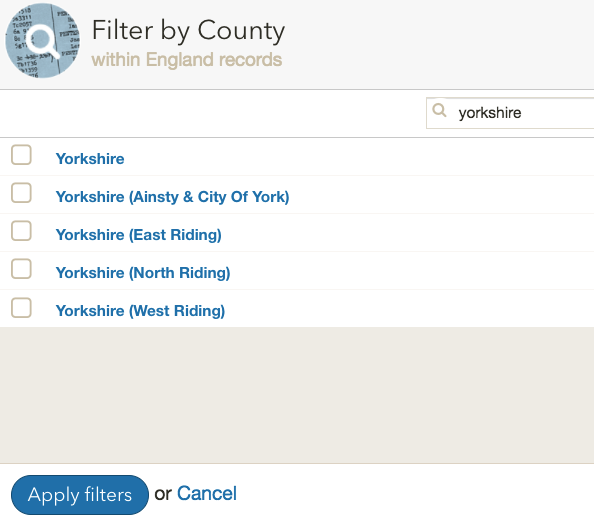 You can also find a county by starting to type and then selecting it when it appears just below the search field.

It is possible to search more than one county at a time.

You can also add a town/village, etc. in the location box.
We have also included synonyms for the counties. For example, Lincolnshire is divided into 3 parts (screengrab below). Or Somerset is also known as Somersetshire. When you search for a county, all county synonyms are included.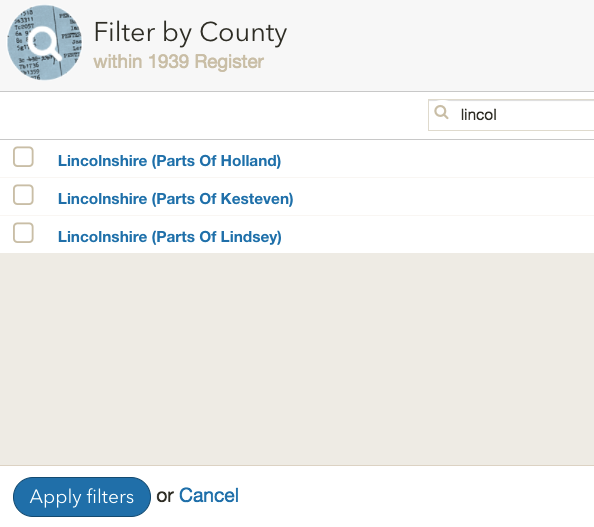 Initial Feedback
What next? You decide!
Please let us know what changes you would like to see us make to the site, and keep this page bookmarked as we will be updating with all new improvements to the website.