Emulate Fearne Cotton's Family History Discoveries
Presenter, Fearne Cotton, made some fascinating discoveries on Who Do You Think You Are? Here's how you can do it tooA spot of Welsh genealogy, a Conscientious Objector (CO) and a ship's doctor who lied about his qualifications. Fearne Cotton's discoveries on Who Do You Think You Are? made for compelling viewing, and it was great to see her use – for the most part - research methods and materials available to all of us. Yes, she stopped for quick chats with experts such as Laura Berry and Peter Higginbotham, but overall this was an episode that showcased a practical approach to family history that, with the help of our records, you can realistically hope to replicate.
War, huh! What is it…
Evan Meredith, Fearne's great-grandfather on her dad's side, was a coal miner in Wales from the age of 13. Fearne soon learns, from mining historian Ben Curtis, that Evan was a CO in 1914 who was arrested and sentenced to six months in prison.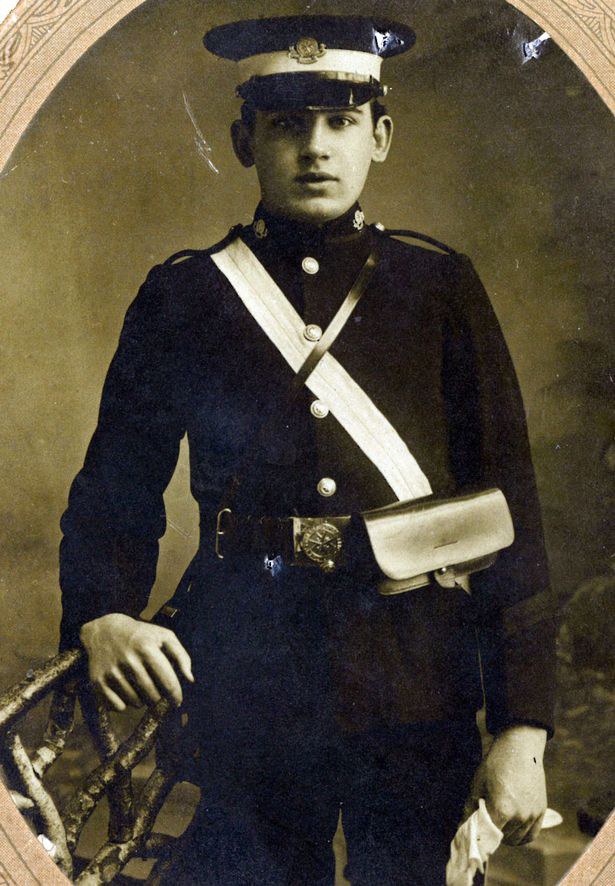 Fearne's great-grandfather Evan Meredith in his St. John's Ambulance uniform
Understandably, some COs were unlikely to discuss the matter with their family and in many cases, as with Evan, it would have been an off-topic subject all together so you may not know if your ancestors were COs or not. Military historian - and Head of UK Data Licensing for Findmypast - Paul Nixon recommends the following four resources to find out. Click the titles to search.

1. The Conscientious Objectors' Register on Lives of The First World War
This free resource includes over 16,500 records of men who refused to go to war on ethical, political, or social grounds. It was collated by Cyril Pearce, former Senior Lecturer at the University of Leeds, and took him a whopping 20 years to complete. Nice one, Cyril!
2. Military Tribunals
Fearne's great-grandfather was sentenced in civil proceedings, but some COs had to go through military tribunals. Check this resource if you think your ancestor may have been a CO and want to see how the military responded to their objection to the war.
3. British Army Service Records
Search for your ancestor by name and you may well find 'CO' scrawled over their service record in large letters.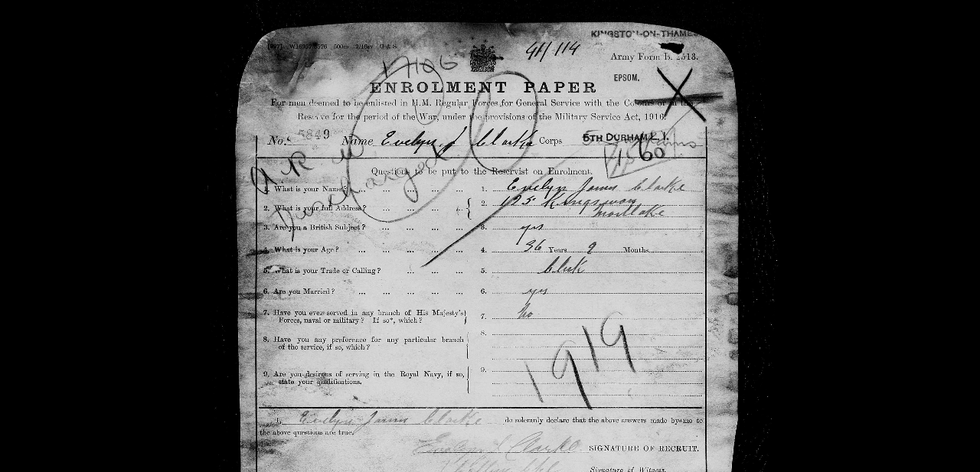 Example of a COs service record
4. Historical Newspapers
Historian Ben Curtis initially discovered Evan was a CO thanks to a newspaper article from the time. We say it all the time, but never underestimate the power of newspapers to fill in the blanks of your family's story, or add colour and detail to events you have a vague knowledge of. Search using an ancestor's name and hometown, and include keywords (in this case 'CO' and 'Conscientious Objector') to try and find mention of specific events.

Rare Welsh bits
Evan wrote about his experience and Fearne was able to read his account of events. The rest of us probably won't be quite so lucky, plus getting to know Welsh ancestors can be tough thanks to the common name such as Jones, Davies and Evans. Thankfully, we've put together this fantastically useful guide to discovering as much as you can about the Welsh side of your family tree.
Press Ahead
As we mentioned above, newspapers are a fantastic resource for discovering more about your ancestors than you may have previously thought possible. Fearne learned all about her doctor ancestor and his work aboard the SS Great Britain, even managing to trace his career to the point of having to sell all his equipment to feed his seven children. The clippings Fearne read can all be found in our newspaper archive. We've even dug them out for you as an example of the power of papers!
Click the white arrows on the side of the image or the thumbnails below to scroll through the gallery.
So, that's our two cents. What did you think of Fearne's episode?