Here's How Aussie Girl Dame Nellie Melba Became a Global Superstar
Dame Nellie Melba was born Helen Porter Mitchell in 1861. The daughter of Scottish immigrants, she used a pseudonym derived from her hometown. Against all odds, the Melbourne-born soprano became a global success, studying and perfecting her craft in Paris and eventually performing across the world. It's a fascinating tale, reminding us, once again, that genealogy isn't just about names and dates, but people and their, often incredible, real-life stories.
Having sung in Paris and Brussels, Nellie made her London debut in 1888, singing Lucia di Lammermoor at Covent Garden to great success. She then went on to sing at the Metropolitan Opera in New York in 1893.
Over the years Nellie sang dozens of roles all over the world in shows such as La Boheme and Carmen. She became one of the most famous voices of the late 19th century, and is often recognised as Australia's first international classical star.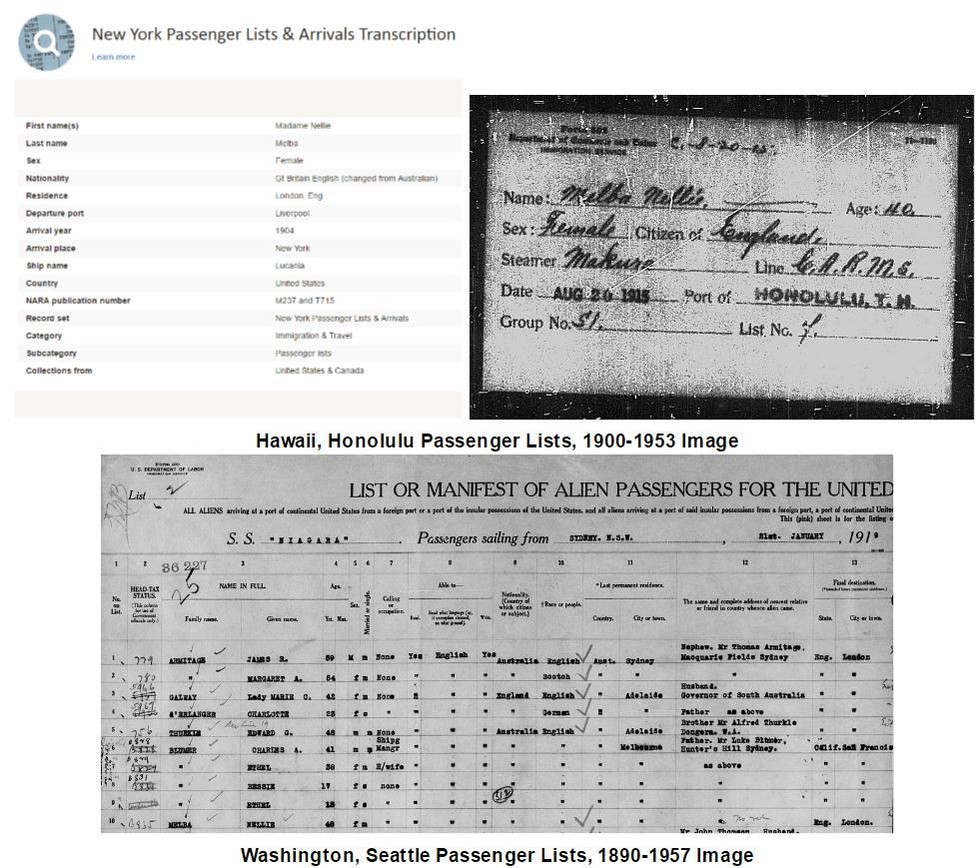 Despite travelling all over the world to perform, Nellie often returned home to Australia. She had a house built near Melbourne and often did ad hoc performances while she was back. She had returned to Australia from Europe in 1914, only to be unable to come back because of the outbreak of World War 1.
She raised money for the Red Cross during the Great War, for which she was appointed Dame Commander of the order of the British Empire. In 1915 the Dundee Evening Telegraph speculated that her voice was worth £50 a minute (over £2,000 in today's money).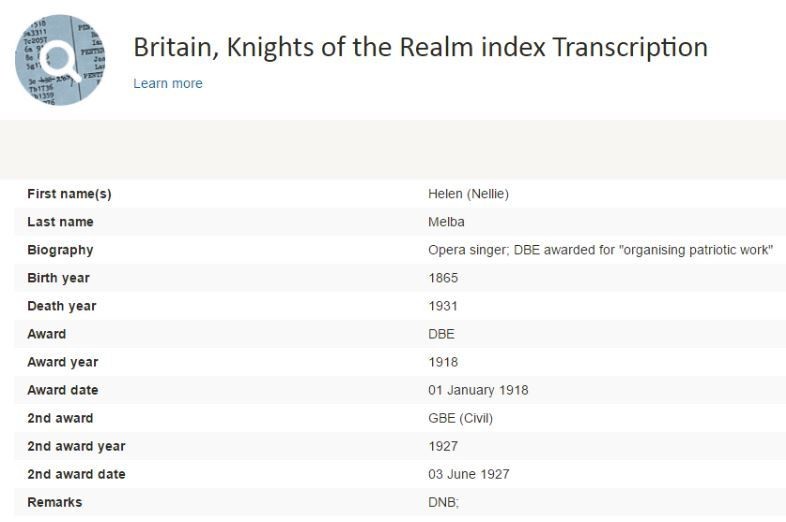 Nellie can be found in the Victoria Coastal Passenger Lists at the age of 50, travelling alone from Sydney to Melbourne in June 1915. It's possible that she was on her way back from performing in a concert in Sydney that was held around the same time, which raised £6,382 (around £274k in today's money) for the Polish Relief Fund.
In 1927 Nellie became the first Australian to be featured on the cover of Time magazine, and still today she can be found on the Australian $100 note. She taught and supported many young singers that went on to have successful careers.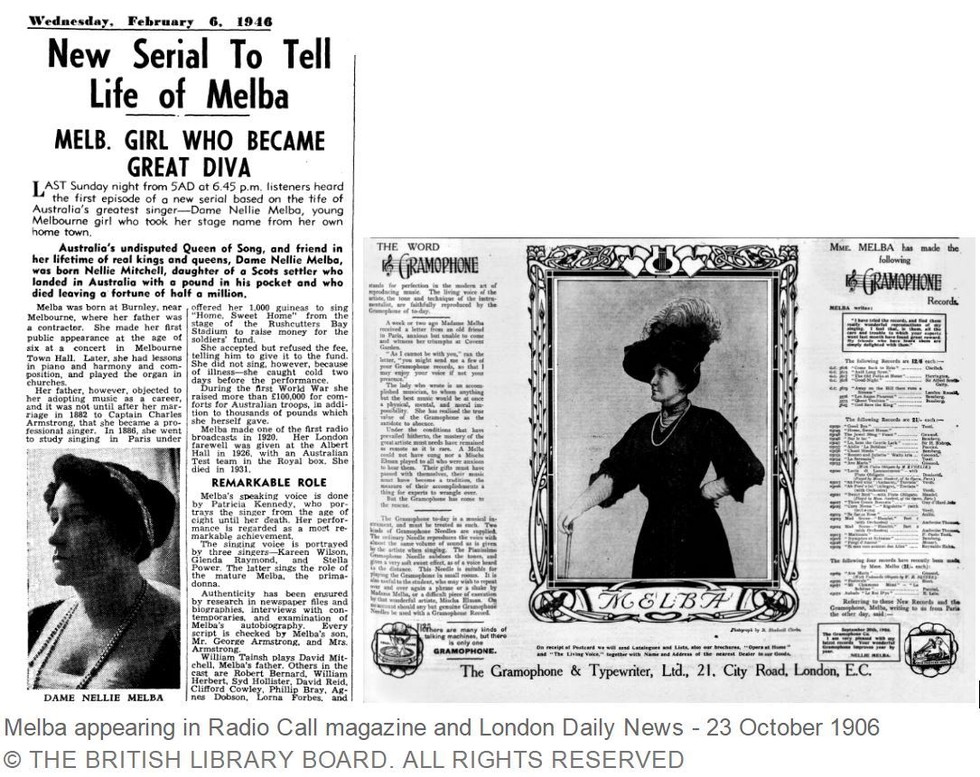 Nellie also continued to sing for various good causes throughout her life, stating in the Gloucester Citizen in 1929 that "I want it to be made quite clear that I am only appearing for charity. I shall never sing again for money."
So loved was the soprano that when she fell ill in 1931, headlines updating the public on her condition appeared across the world.

Unfortunately, the headlines were right. Dame Nellie Melba died on the 23 February 1931. On February 27, the Western Gazette announced that the "Queen of Song" had died "in her native land".

"With a smile of peace on her lips, Dame Nellie Melba, Britain's Queen of Song, died on Monday at a nursing home in Sydney, New South Wales, in the country she loved." And so ends the amazing story of Dame Nellie Melba.