Finding Female Ancestors in Crime Records
Our England & Wales Crime, Prisons & Punishment Collection covers 157 years of criminal history (1779-1936), giving you more chances than ever of uncovering a lawbreaking ancestor, even female ones
The records bring to light the intimate details of millions of victims and villains, beginning with judges' recommendations for or against pardons, petitions through which criminals and their families could offer mitigating circumstances and grounds for mercy, and later, licences containing everything from previous convictions to the state of a prisoner's health.

The records reveal many ordinary and extraordinary stories of criminals, victims and law enforcers from the Georgian highway robber, the Victorian murderer and the Edwardian thief, to the common rural poacher, unemployed petty food thief and the early trade unionist. While most offenders appear to be young males convicted of petty thefts, there are still plenty of wayward women to be found in the records.
Women constituted roughly 17% of the prison population (as opposed to approximately 4% today) and 90% of female inmates were given short term sentences
In Victorian England, it was far more common for female offenders to be given custodial sentences than it is today. Women constituted roughly 17% of the prison population (as opposed to approximately 4% today) and 90% of female inmates were given short term sentences, usually for thefts or 'victimless' crimes such as soliciting, drunkenness, drunk and disorderly and vagrancy.
To focus on women in particular, explore the following series of our England and Wales crime records:
Evidence of these for "victimless crimes" can be found in abundance in the registers of habitual criminals. The registers record the details of over 151,330 repeat offenders between 1881 and 1936, the majority of whom appear to be women. The records include detailed physical descriptions noting all distinguishing marks and a full criminal record with notes on whether or not the individual had been apprehended. Most also contain two photographs of each offender: face on and profile. You will notice that nearly all of the women recorded within this series were at the very bottom of the social ladder, with most working as street vendors, prostitutes, beggars and charwomen.
Another series within the collection is dedicated entirely to female convicts. Home Office and Prison Commission: female licences contains 4,435 parole documents, or "licenses to be at large". These documents are incredibly comprehensive and each file is rich in detail about the prisoner, her conviction and sentencing, as well as her behaviour in prison. For example, in Julia Hyland's file we find that she committed numerous infractions while in prison: abusing another prisoner, singing and shouting in the halls, throwing her slops over the floor, attempting to strangle herself, and attacking a medical officer.
Records after 1871 will include a photograph of your ancestor. You will also find details of previous convictions, medical history sheets, and notes of letters written to or by the prisoner.
Whilst the majority of women appear to have been locked up for minor offenses, the various calendars of prisoners and prison registers available in the collection show that female criminals were perfectly capable of being as bold, daring, and at times as savage, as their male counterparts.
Calendars of prisoners are chronological lists of those held at county prisons for trial at the Courts of Assize or the Quarter Sessions courts, while prison registers are simply lists of all inmates held at a particular institution. Both record the nature of the inmate's offence and details of their trial or sentencing as well as useful biographical details that can used to find other records such as census returns.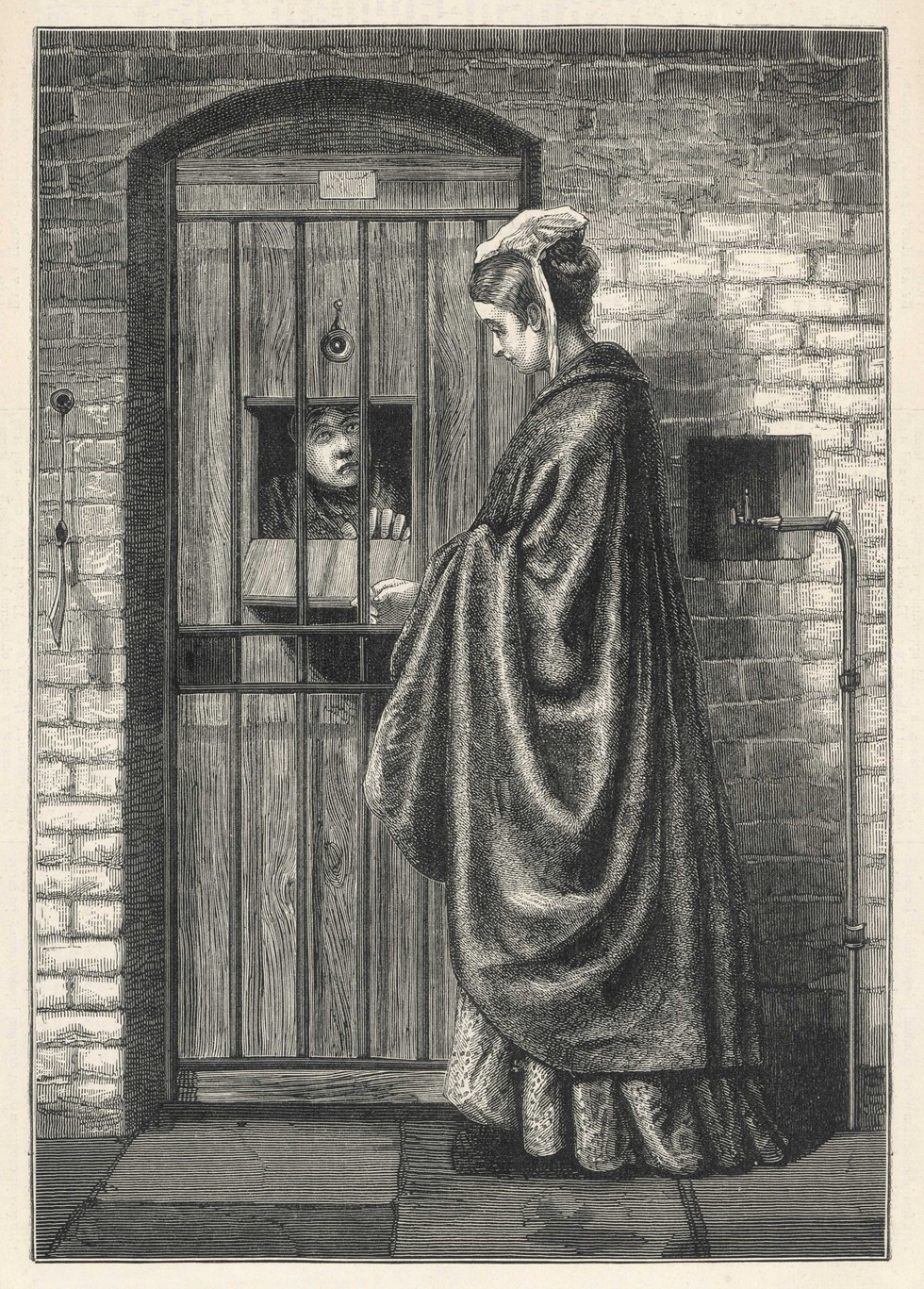 Notorious criminals found within the calendars include Amelia Dyer, the infamous baby farmer who is believed to have murdered over 400 young children for profit between 1880 and 1896, Frances Kidder, the last woman to be publicly hanged in Britain for the murder of her 11-year-old stepdaughter and Marie Manning, a Swiss immigrant who was hanged alongside her husband in 1849 for the murder of her lover.
Don't Forget Historical Newspapers
While our collection of crime records can reveal incredible amounts of information, even more detail can be revealed by searching our collection of historic newspapers. The extent to which the crime records can be supported by the newspapers is unique as nearly all crimes, no matter how trivial, would have been covered in some form by the local press. This means that the chances of finding a newspaper report mentioning your ancestor's crime are relatively high, and reports can reveal intricate details surrounding the case that are not included in the records.

You may find court reports (in which your ancestor's behaviour and personality are described), reports on the case describing the evidence presented to the court, the court's subsequent finding, and even direct quotes from your ancestors. They can also reveal a whole host of valuable biographical details, and, depending on the severity of the crime, may even contain images or sketches relating to the case.
Ready To Get Started?