What Does It Mean to Be British?
During a time of uncertainty for the nation, Brits are taking greater pride in their regional identities than they are in being British
Whether a Geordie or a Scouser, a Cockney or a Brummy, a Glaswegian or a Cardiffian, Brits have long held their regional identities close at heart. Rivalries between the North and the South have been known to cause conversation in relationships and the office – and now our new report reveals how Brits feel about where they're from – including what they believe makes you "from" a place, the places in the UK they'd most like to be from and which regions are the most intelligent, funny, talented and friendly.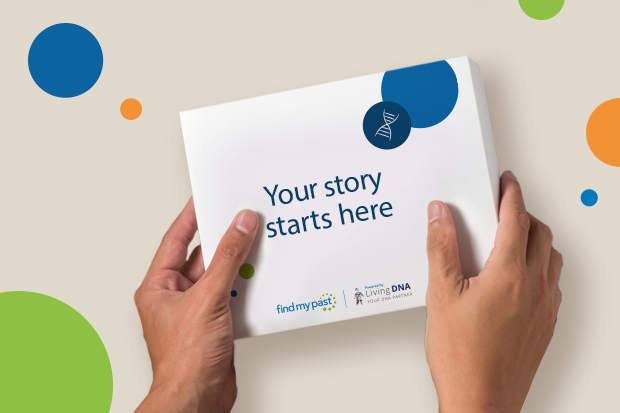 Find out where you're really from with a Findmypast DNA test
British vs Regional Identity

At a time of uncertainty for the nation, Brits are taking greater pride in their regional roots than they are in their British identity.
57% of Brits say they're proud to be British - one in six Brits (16%) say they're embarrassed to be from the UK and a further one in four (24%) say they're more embarrassed to be British now than they were five years ago.
One in 10 (11%) admit to lying about their nationality when travelling abroad, and almost a sixth (13%) think it's boring to be British. However, things are a lot more positive when it comes to regional identity.
Regional Pride
Regional pride is flying high as nine in 10 (87%) have declared a love of their local origins.
The regions we'd most like to be from are Yorkshire (16%), Lancashire (10%) and Cornwall (10%).
Reasons for wanting to be traced back to a particular region include the fact that the locals are friendly (22%), having friends there (20%) and liking the accent (18%). The regions we'd least like to be from are Essex (13%), Bristol (3%) and Kent (3%). Reasons given for not wanting to be traced back to a particular region including not liking the accent (29%), rude locals (22%) and locals not having a sense of humour (19%).
When it comes to what we think makes us from a particular place, Brits stated that where you're born (55%) plays a huge part, however 54% say it's where you grew up, 28% say it's where you're family live, 17% say it's down to the accent you have and 15% say it's about where you settle when you're older.
Knowledge of our Ancestry

When it comes to knowing about their past over one in 10 (12%) Brits can't trace their family tree back past their parents, and over a third (38%) can only trace it up to their grandparents.
While Brits appear to not be too sure about their own heritage, half (49%) of Brits said they'd spend more time in a region if they knew they had a DNA connection.
Lying About our Past
Many Brits have lied about their past. Top reasons we've lied about our heritage include to make ourselves sound more interesting (15%), to try and blag a free takeaway (13%), to impress a date (13%), to get a job (12%) and to cover up beauty regimes such as fake tanning (12%).
The New Way to Find Out About Your DNA
With Brits clearly confused about their heritage, we've teamed up with Living DNA to launch our brand new DNA test which uses cutting-edge science to provide users with a unique breakdown of their DNA composition across 80 global regions, including 21 across Britain and Ireland, and gives users access to an extensive family records archive.
Findmypast DNA helps users to build a colourful picture of their roots. Whether you descend from Normans, Romans or Saxons, you can also access interactive maps showing the global movements of those who share your DNA, from 80,000 years ago all the way up to modern day.