The Georgians came shortly after a time where fun was literally outlawed. Under the Puritan rule of Oliver Cromwell, Christmas was banned, having been deemed far too frivolous for any good Christian, and so by the time the Georgians came along in 1714 they ruled over a nation that was rediscovering the fun of Christmas. During this period, as opposed to under the Tudors and Stuarts, we began to see a Christmas foods and celebrations more closely aligned to the celebrations we recognise today.
Discover your family's story with a free trial
As with Tudor Christmas celebrations, the Georgian Christmas lasted from December 6th to January 6th (St. Nicholas' Day to Epiphany) and was a period of gifting, religious worship and, on the 25th, partying. It was during this period that foliage was brought inside and, though it wouldn't become a national tradition until Victoria's reign, the Christmas tree custom was born in Britain during the late Georgian period.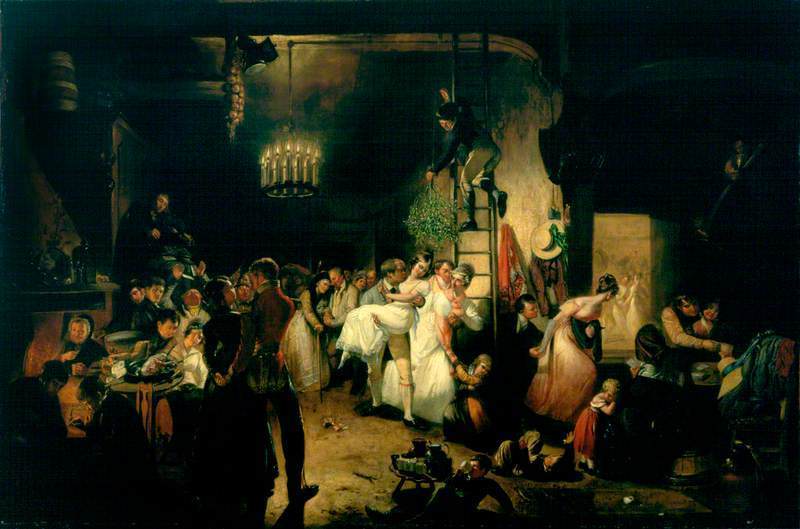 Christmas Eve, Willam Allan (1782-1850)
But what of the food? Agriculture had come a long way since the Tudors, and so it was more likely than ever that every house could afford some kind of bird for the table. For the wealthy, venison was still the order of the day and a real indicator of status to show off to those invited to dinner. Another departure from Tudor tradition was mince pies which, under the Tudors, contained real mutton to honour the shepherds. During the Georgian era the mince pie recipe would include spices, dried fruit and suet, essentially a mixture we'd recognise today.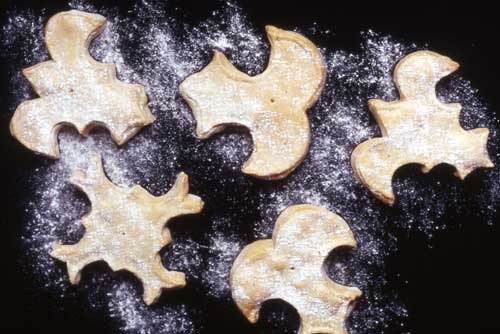 Mince pies made from designs in Edward Kidder's Pastry and Cookery book c.1720
Something carried down through the ages – which sadly has fallen out of favour today – was the wassail. This was a bowl of spiced punch, passed around the table and sipped from in turn. Not the best for hygiene, perhaps, but it added a nice conviviality to proceedings.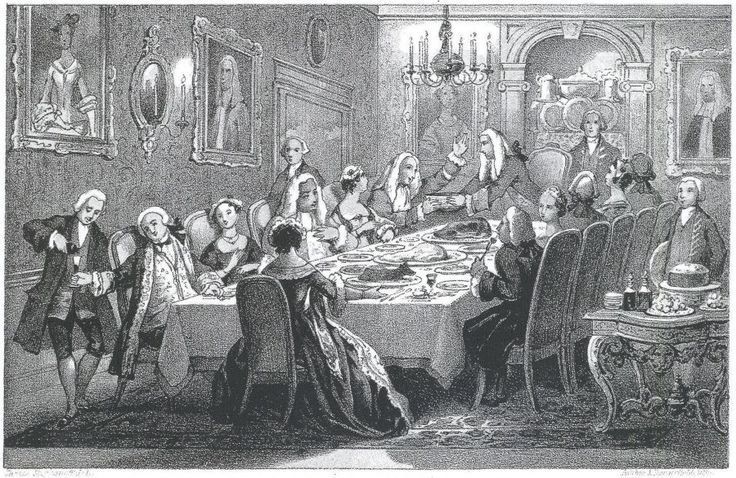 A wassail bowl is passed around the table
One Georgian/Regency tradition that wouldn't be possible today due to our shortened period of celebration is the Twelfth Night Cake. Epiphany was important to the Georgians as it was throughout the history of Christian Britain. Marked on the 6th of January, the twelfth night after Christmas, it signified the end of Christmas, and was a day of gift-giving and looking forward to the year ahead followed by a night of partying and games. On this day, a cake was made of the leftovers from Christmas desserts. Called Twelfth Cake, it was a forerunner to the Christmas cake we enjoy today.
On the twelfth night after Christmas, a cake was made of the leftovers from Christmas desserts
In the Victorian era, Christmas would begin to evolve into the showy affair it is today, with gaudy tinsel and trees festooned with shiny decorations. Under the Georgians, the last of the old traditions were beginning to die out