7 Ways to Get to Know Your Ancestors Better
Who Do You Think You Are? lead genealogist Laura Berry explains the resources you can use to get to know what your ancestors were actually like as people
1. Newspapers
Searching local rags can really shine a light on your ancestors' lives. Millions of pages from regional newspapers covering a 250-year period have been scanned and can be searched by keyword to find anything from advertisements and obituaries to descriptions of lavish wedding receptions, reports into coroners' inquests, shipwrecks and local events.
2. Criminal Records
Find ancestors accused of misdemeanours or sentenced to long stints inside with the Crime, Prisons and Punishment collection of digital documents from The National Archives. Dating from 1770 to 1935, the series includes calendars of prisoners held in gaols all over England and Wales, and covers the era when convicts were held in huge hulks off the shore of Britain awaiting transportation to Australia.
Search crime and punishment records
3. Military Records
Discover whether your ancestors fought in the trenches, took to the seas with the Royal Navy or were involved in the early days of the Air Force. You can also find out if they were taken Prisoner of War, served as a Military Nurse or volunteered with the Red Cross with the mammoth collection of surviving service papers, musters and registers that have been digitised in recent years.
4. Occupational Sources
A mind-boggling array of sources are available for tracking your forebear's career. Apprenticeship registers dating back to the 16 th century and directories from the 19th and 20th centuries encompass a huge number of trades, but if you have a merchant seaman in your tree you could find a photograph and registers of his voyages from the Registry of Shipping. Use the vast collection of East India Company and British India Office records to identify people who went to work in the colony, trace generation after generation of watermen and lightermen working on the Thames, and staff employed in the Royal Household using Findmypast.
5. School Books
From 1870 a network of National Schools was established in England and Wales to provide education for the masses. Millions of entries from the admission registers and log books for these schools have been scanned so you can find which institution an ancestor attended and perhaps even remarks about their reasons for leaving. Similar records survive for independent schools like Dulwich College and for universities, where you might find even more information about the lives of students and teachers alike.
6. Travel Documents
Even if your relations were born and died in Britain don't assume that they didn't explore further afield. Passenger lists for ships leaving the UK for Australia, South Africa and the Americas from 1890 demonstrate just how accessible the rest of the world was. You didn't even need a passport to travel prior to the First World War, but indexes are available for those who applied for one between 1851 and 1903, as are 15 th- and 16th-century registers of licences to pass beyond the seas, and a gigantic collection of travel and migration records from English-speaking countries that welcomed waves of ex-pats.
7. Electoral Registers
Although at first glance electoral registers might not seem to be the most exciting of records, used in the right way they can be surprisingly informative. They are annual lists of the people who were eligible to vote at each address, so can be useful for keeping track of where your ancestors resided between censuses and in the later 20 th century, and whether they lived with family or in a bedsit. They also include Absent Voters Lists showing members of the Armed Forces who were away from home during the First World War, and the regiment or unit they belonged to.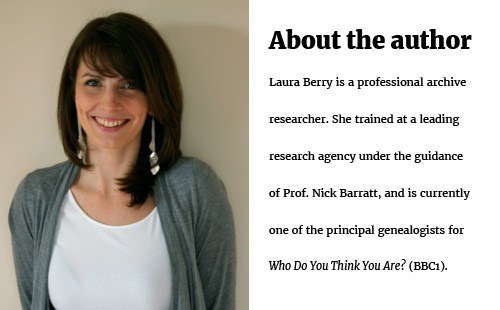 Read Laura's previous blog posts