1911 Census Address Search reintroduced to Findmypast
We're delighted to announce that the 1911 Census for England and Wales Address Search has been reintroduced to Findmypast. This means you can now find out who was living at a particular address at the time of the census.
This is the first iteration of this tool, and we will be refining it and adding more functionality over time. We know this is a feature you've been looking forward to, so we're pleased to have been able to give you access to it at the earliest opportunity.
We will also be applying this search tool to all the other UK census records in the future. This introduction is a quick guide to getting the most out of searches using this first iteration of the tool.
To start using the tool, head to the 1911 Census for England and Wales Address Search page and click on the new Address tab. You can find the page by choosing 'A-Z of records' from the 'Search records' menu in the top navigation bar, then typing in '1911' to the search bar, or click on the above link.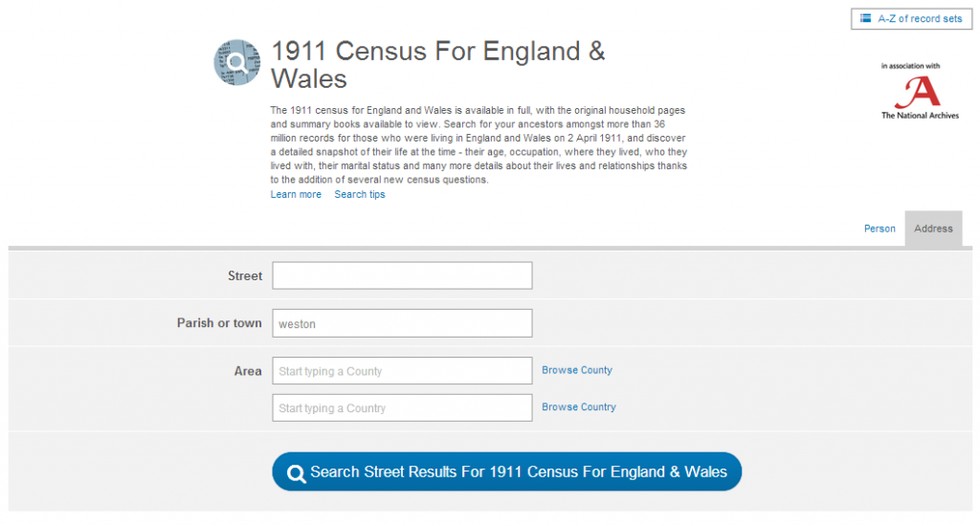 You will now be able to search Street, Parish or town, County and/or Country.
Now in the 1911 address census search page, within 'parish or town' you can also search for civil parishes, registration districts, towns, villages, boroughs or sub-districts. There is also an automatic wildcard search added on to the end of every search, to make sure alternative endings are picked up.
So for example, if you were to type in "Weston" to the "Parish or town" tab, your results would show all the towns or parishes starting with "Weston".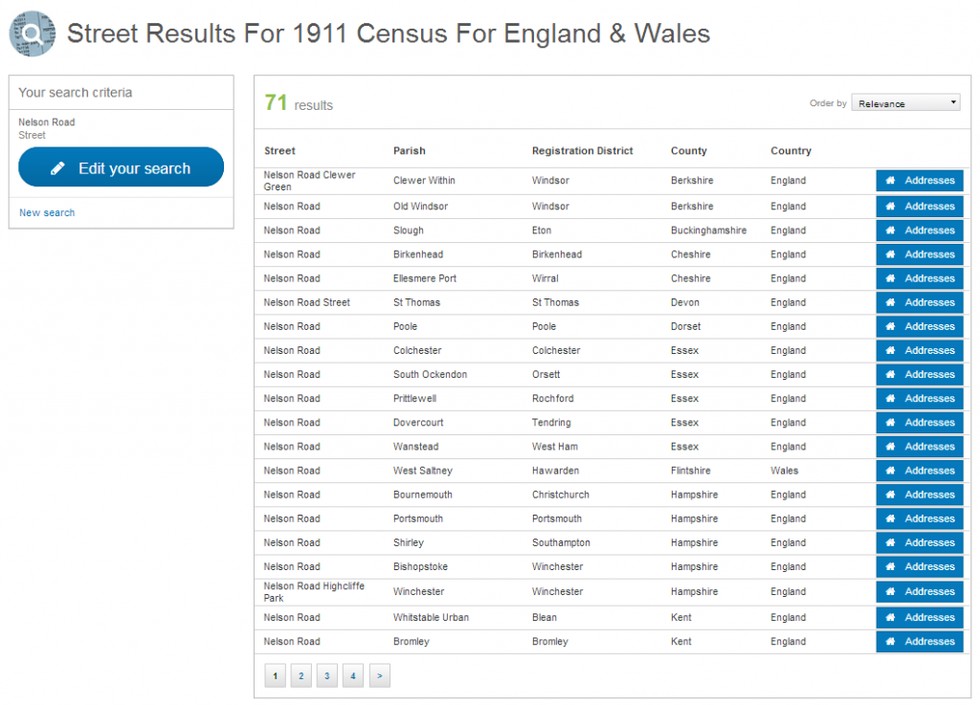 If you were more specific, and typed "Nelson Road" into the "street" tab, then that would bring up every result for every "Nelson Road" in the 1911 census.
Then, if you click on any of the roads on your results, you will be taken to a list of all the houses on that particular road.
From there, you simply select the house you're interested in, and you will be taken to a transcription of the 1911 census record for that property.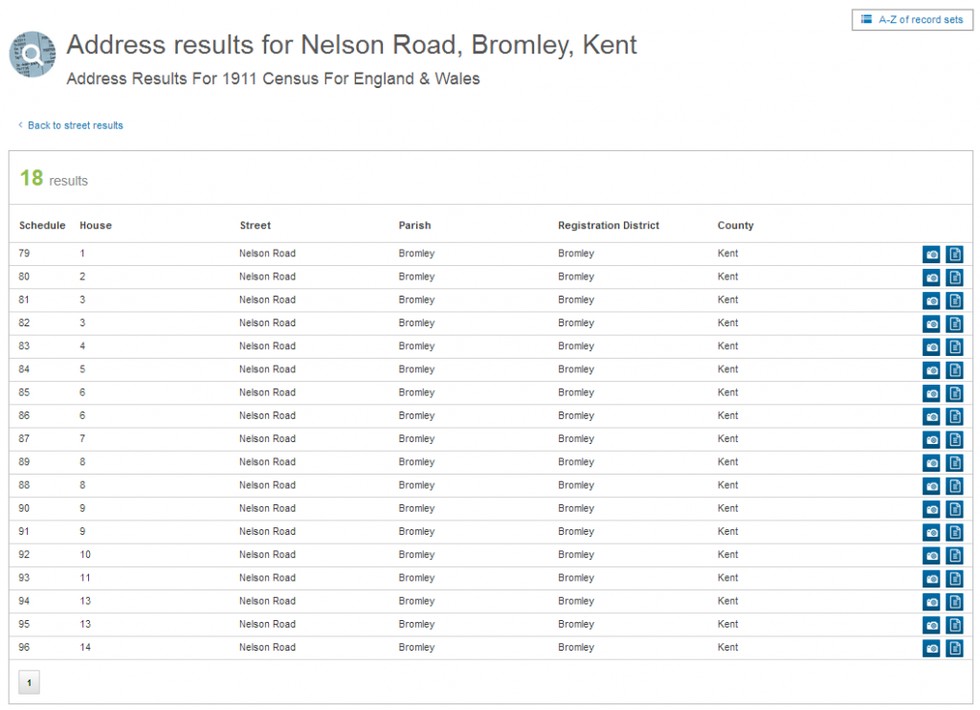 The search tool also recognises abbreviations ('St' for 'Street', 'Rd' for 'Road' etc).
The original data for the 1911 census contains original errors in the transcription, and 'house' was sometimes transcribed in the 'street' field. We are always working on improvements to transcriptions, but if you can't find the entry you're looking for try entering the information in alternate fields.
As usual with our search forms, none of the fields are required. Therefore you can easily find all instances of a particular road name we have if you are not sure of any of the other historical information.
We hope this tool helps you get even further with your family history research.
Explore the 1911 Census for England and Wales Address Search